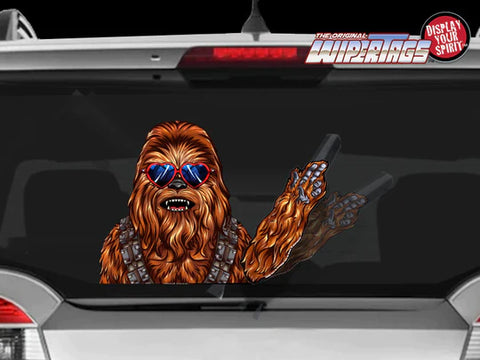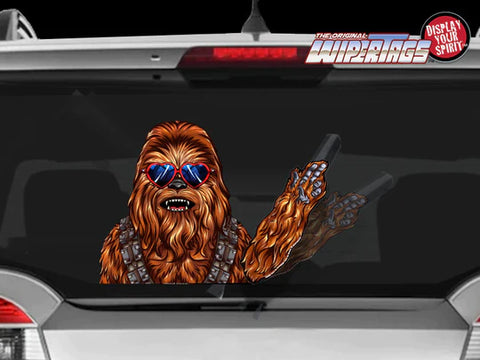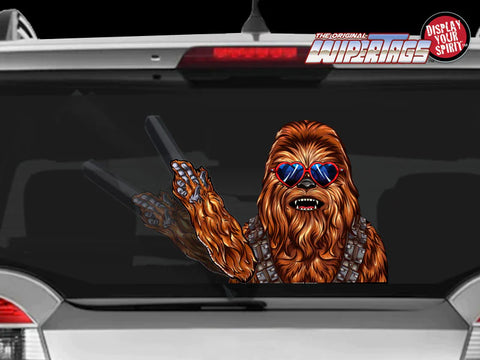 Wookie Love Waving WiperTag
Your favorite Wookie is spreading the love to all with his heart shaped sunglasses.  Universal size fits any lower mounted rear wiper but can also be mounted on the top (upside down) or side.  Both decal and WiperTags are removable/detachable and UV protected against fading.  The window decal is also laminated for additional protection.  Double sided (reversible) arm fits both left and right sided wipers.

Approximate measurements:
Wookie Love Arm measures 9" L x 3" H
Wookie Love Window Decal measures 10" W x 10" H 
See it in action!