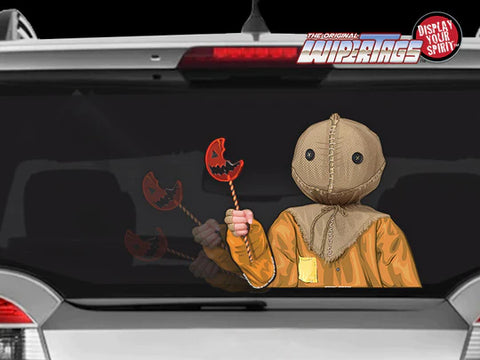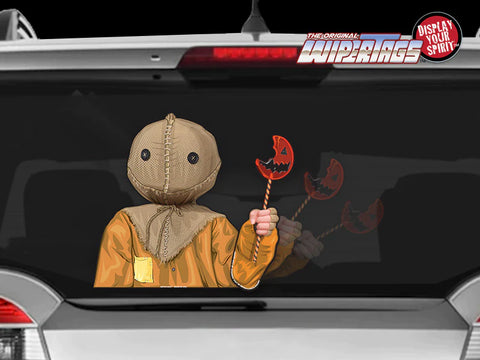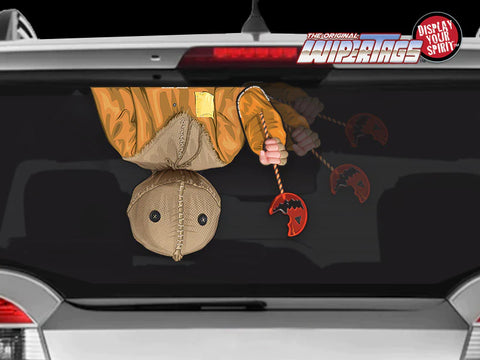 Trick or Treat Lollipop WiperTags
Better play by the rules this Halloween, or face the consequences. Universal design fits most rear vehicle wipers.  Includes durable, laminated removable window decal and UV protection against fading. Arm with lollipop is double side (reversible) for left or right side.

Approximate measurements:
Arm 9" x 2.5"
Decal  10" x 10.5"
VIRALITY RATING ⭐⭐⭐⭐⭐ +