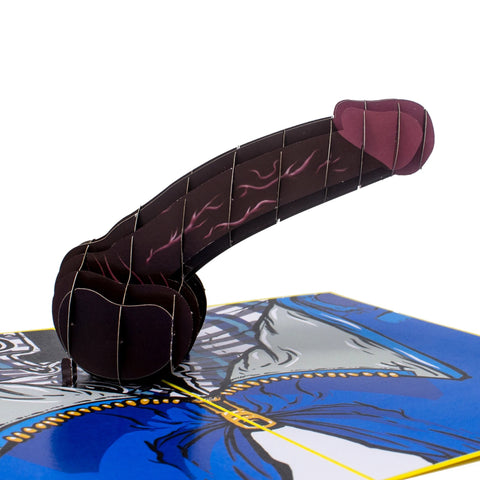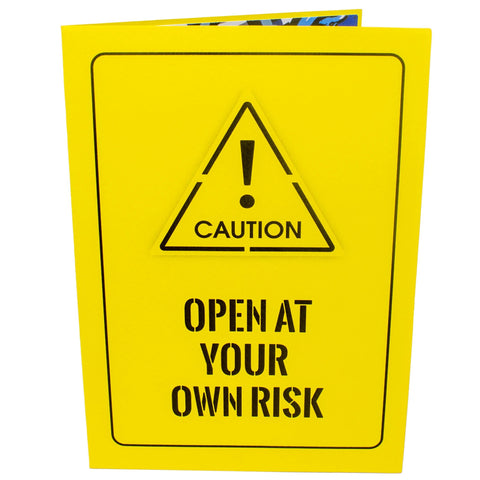 The D Inappropriate 3D Dick Greeting Card
"The D" AKA that big black veiny MFer
This very adult 3D greeting card will have anyone gasping for air when "The D" makes its royal f**king entrance. The outside of this hugely inappropriate pop-up card features a very considerate warning that says "Enter At Own Risk". As this card is opened with glee, the biggest, blackest, and veiniest behemoth of a penis will sucker punch the unsuspecting heir of this 3D dick.

And yes, this is a human dick. No, they never go back.

Perfect Occasions:
Dirty birthday cards for girlfriend, gag gift for bachelorette/bachelor, naughty anniversary cards for wife/husband, erotic penis cards for women/men, happy *fucking* birthday for her/him, offensive card for baby shower, adult joke dick card for any occasion, and more.


What's Inside:
Card size: 5" x 7" (13cm x 18cm)

Envelope size: 5" x 7" (13cm x 18cm)

Note card for handwritten message: 4" x 6" (10cm x 15cm)

"Enter At Own Risk" on the front cover

Inside of card: big, black, 3D pop-up dick