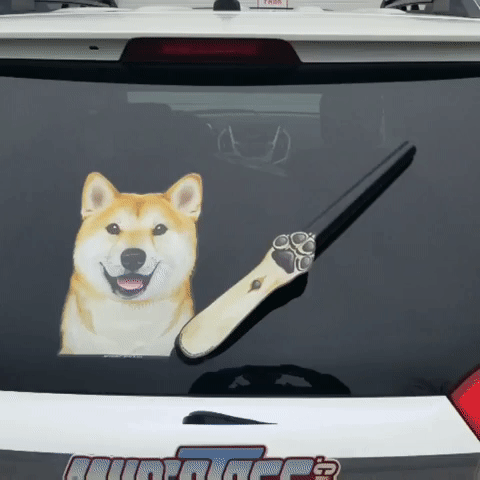 Shiba Inu Dog Dogecoin Waving WiperTags
To The Moon! The Shiba Inu was made popular by the famous viral meme, Doge. Includes laminated, UV protected window decal and paw WiperTag that fits on most rear wipers, left or right sided. Can also attach on top mounted wipers upside down.

Approximate measurements:

Shiba Inu Decal: 7.25" x 11"
Shiba Inu Paw WiperTag: 9.2" x 2.5"