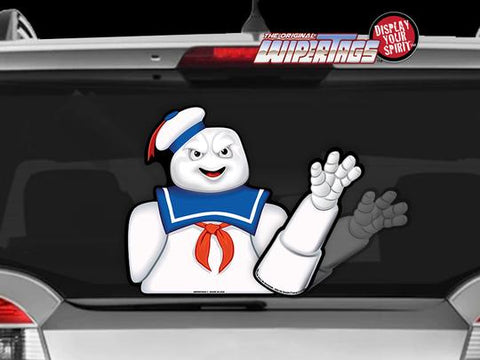 Puff WiperTags
You know you're not dreaming when the waving Marshmallow Man shows up in on your street. Includes laminated, UV protected window decal and double sided arm WiperTag fits on most rear wipers, left or right sided. Can also attach on top mounted wipers upside down.

Approximate measurements:

Marshmallow Man Decal: 9.5" x 10.75"
Marshmallow Arm: 8" x 3"