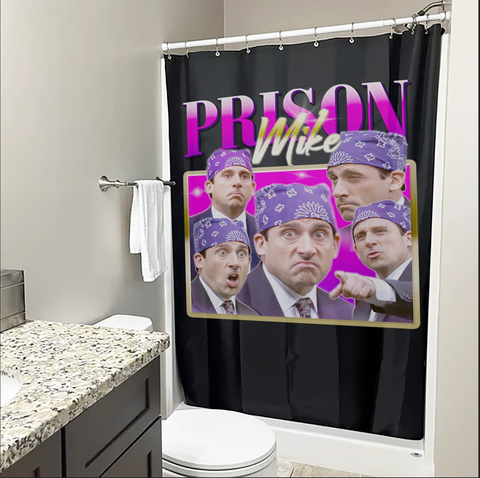 Prison Guy Shower Curtain
Introducing the Prison Mike Shower Curtain - get ready to scrub away your sins with the funniest shower companion in town! With this hilarious curtain featuring the one and only Prison Mike from "The Office," your daily showers will turn into a laugh riot. Break free from boring routines and lather up with the legendary Prison Mike - because cleanliness has never been this funny!

This shower curtain is printed on a super soft 100% Polyester Fabric. Each curtain measures 71 x 74 inches (180 x 180 cm) and is made to fit a standard-size bathtub or shower space.