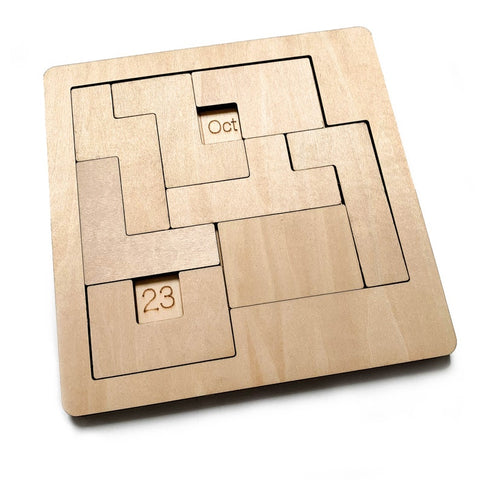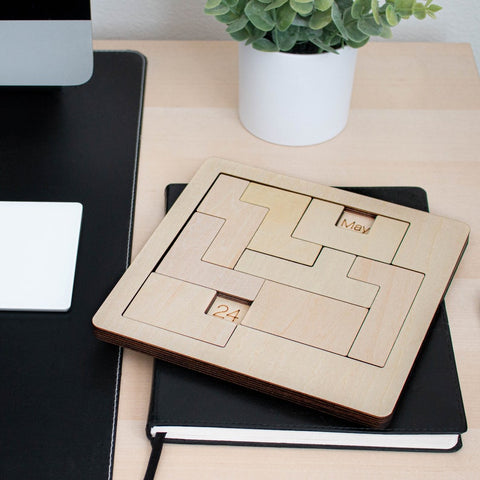 Large Daily Calendar Puzzle
This fun calendar puzzle is 8.2" x 8.2" x 0.5".
Our wooden calendar puzzle does not include any poorly designed text or brand logos etched onto the frontside. There are already too many brands shoved into our faces every day.
Rather than using cheaper MDF particle board, seen in other offerings, we make our puzzles with a dense high quality wood. We believe this should look beautiful placed on the family room coffee table and work as a conversation piece instead of an advertisement.
Everyday there is a new solution. Can you figure out today's date?