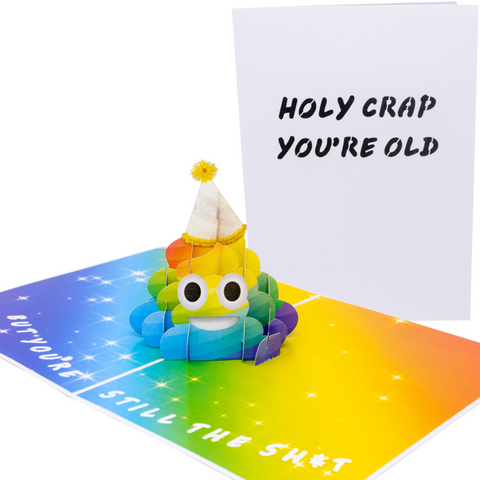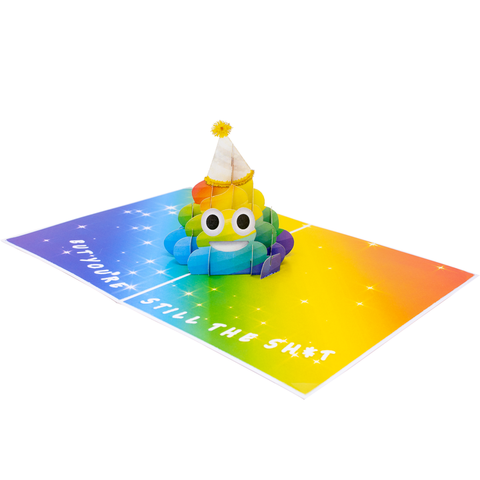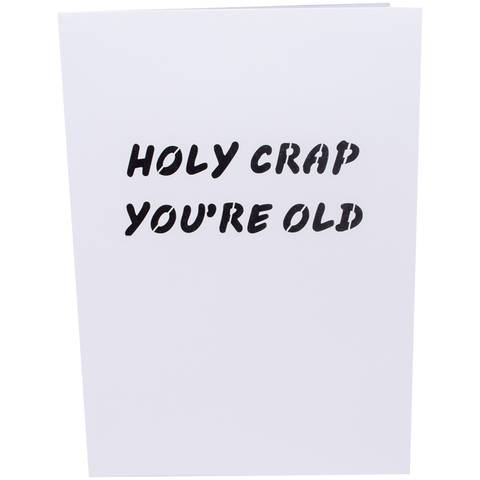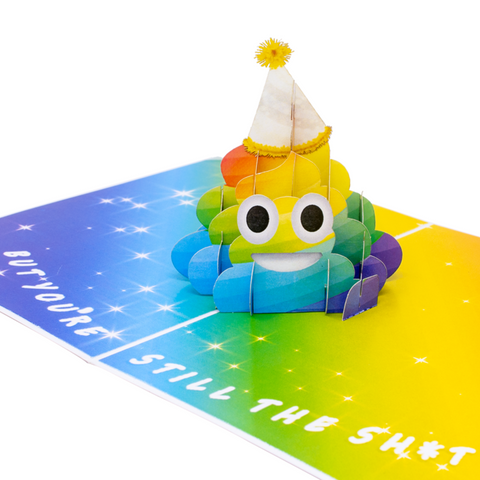 Holy Crap You're Old Inappropriate 3D Greeting Card
To Whom Sh*t May Concern:
Holy Crap You're Old is a hilarious 3D birthday card for the aging turd you'd give your favorite toilet seat to. The front cover features the text, "Holy Crap You're Old." The inside continues, "But you're still the shit." A very holy, rainbow colored poop emoji, complete with eyes, a mouth and hat, pops up joyously from the centerfold. For the love of Saint Stool, give the birthday king or queen what they deserve—a proper sh*ts 'n' giggles.
Now you can be the boss of bowels and birthday cards.
Perfect Occasions:
Funny birthday cards for best friend, hilarious adult birthday cards for husband/wife, humorous 3D joke cards for boyfriend/girlfriend, best birthday cards for old people, 30th/40th/50th/60th/70th, and more.

What's inside:
Card size: 5" x 7" (13cm x 18cm)

Envelope size: 5" x 7" (13cm x 18cm)

Note card for handwritten message: 4" x 6" (10cm x 15cm)

Front cover: Text reads, "Holy Crap You're Old"

Inside of card: Text reads, "But you're still the shit" with pop up rainbow shit