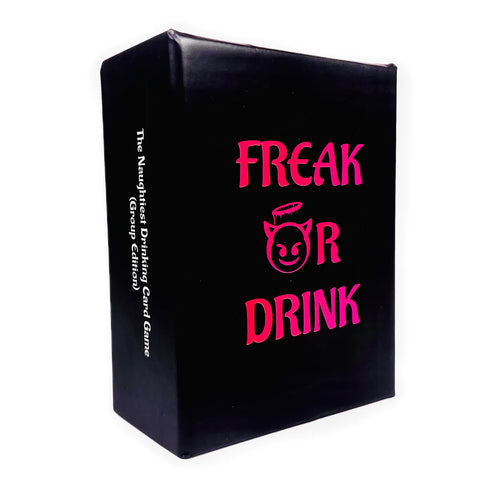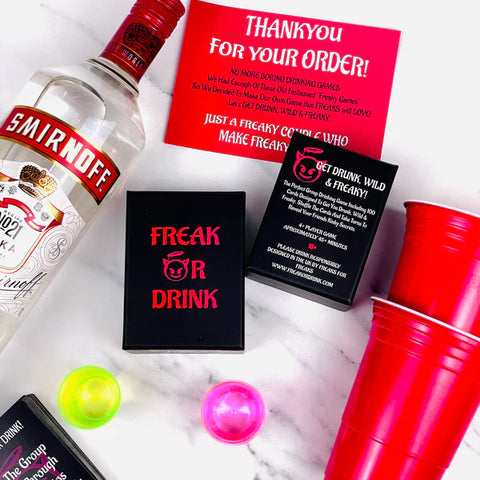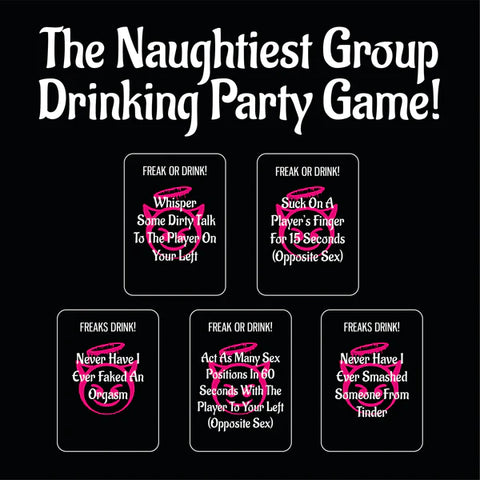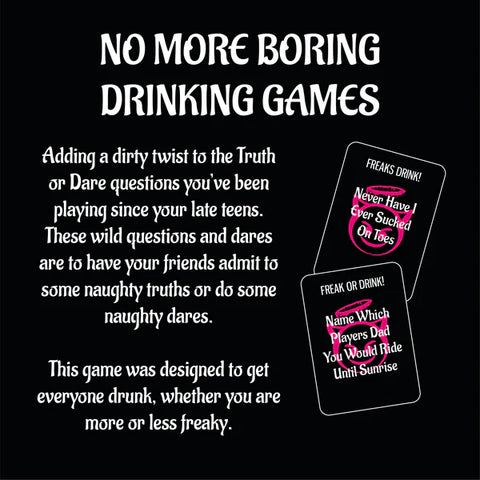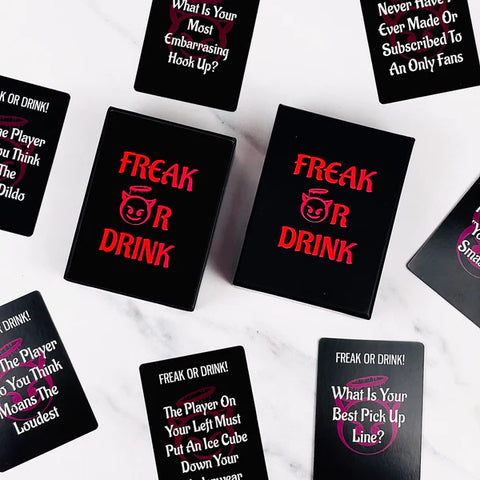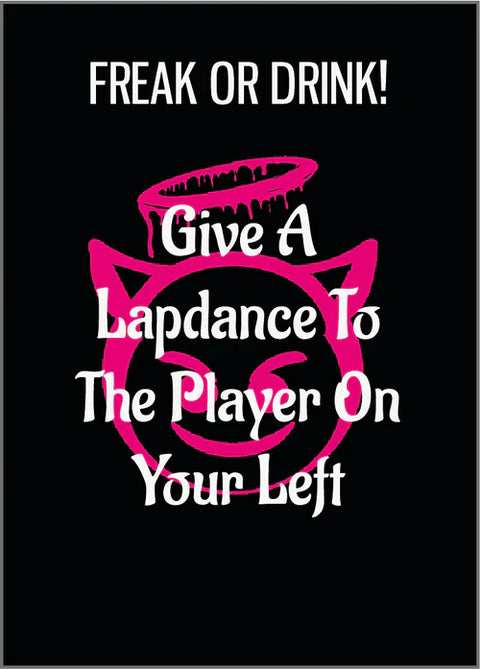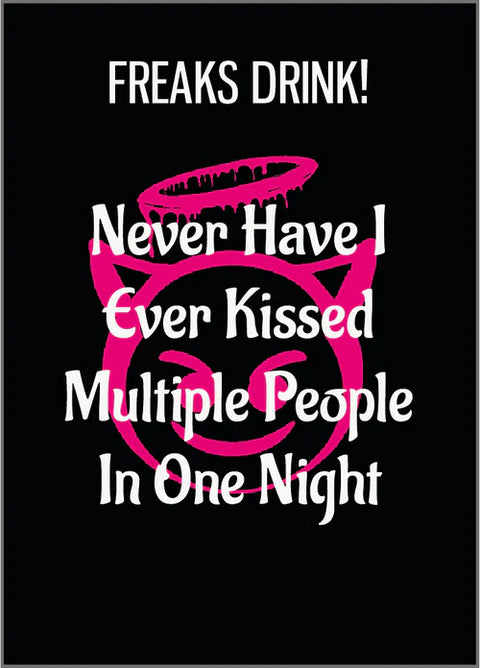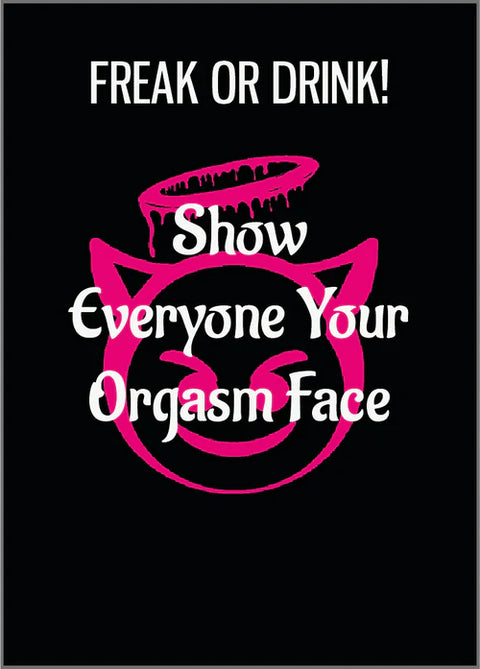 Freak or Drink Group Edition
Need A House Party Motive? 🎉
The Naughtiest Group Drinking Card Game 💦
Designed To Test Your Freak 😈

This Is The Perfect Freaky Party Drinking Game!
100 Cards and 2 Spicy Categories
Designed To Get You And Your Friends Drunk, Wild & Freaky 👉🏼👌🏽

Categories Include; Freak Or Drink & Never Have I Ever

Shuffle The Cards & Take Turns To Reveal Your Friends Freaky Side 😏

4+ Player Game
Approximately 45+ Minute Game.