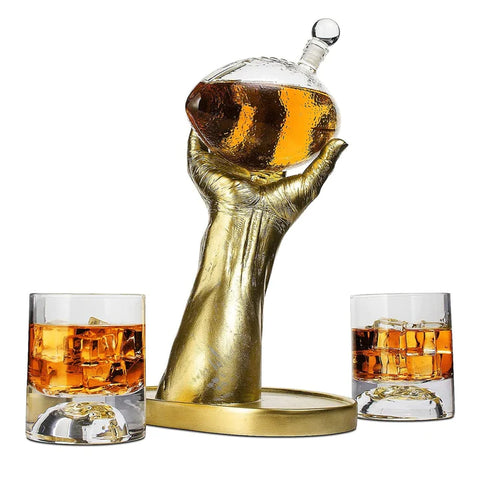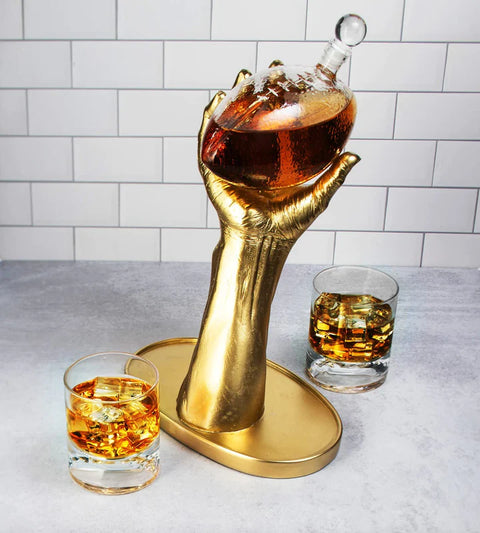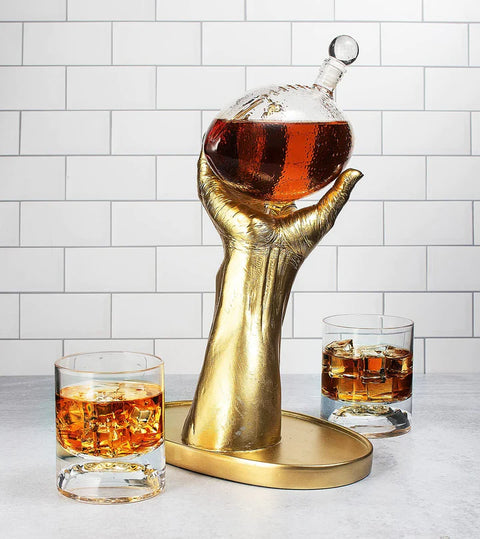 Football Decanter with 2 Football Whiskey & Wine Glasses
LIMITED EDITION FOOTBALL SET - This is a limited edition Large Football Decanter Set. This trophy of a decanter stands for pride, glory, tradition, and history. This set is pinnacle of elite fine wine and spirits indulgence for Football lovers!

CONVERSATION STARTER - Complete your tailgate themed man cave with this unique football whiskey decanter set that is sure to impress. Whatever team you root for, this is the perfect Whiskey decanter for you.

UNIQUELY DESIGNED FOOTBALL GLASSES - This is truly a unique set. Made of 100% Lead Free Borosilicate glass. It is a great conversation piece or a finishing touch for a home, bar or office. Footballs are adorned inside the glasses elegantly to display proudly and serve guests with.

STUNNING ADDITION TO ANY BAR - Great for vodka, liquor, whiskey, and more, this is one set that will make you stand out. This large artisan designed football decanter with a glass-blown football is a beautiful way to serve expensive alcohol.

THE PERFECT GIFT - Enhance your tasting experience with this uniquely shaped decanter. Perfect Wedding gift, Father's Day gift, Graduation Gift, Birthday Gift, Best Man Gift, Football Lover Gift.