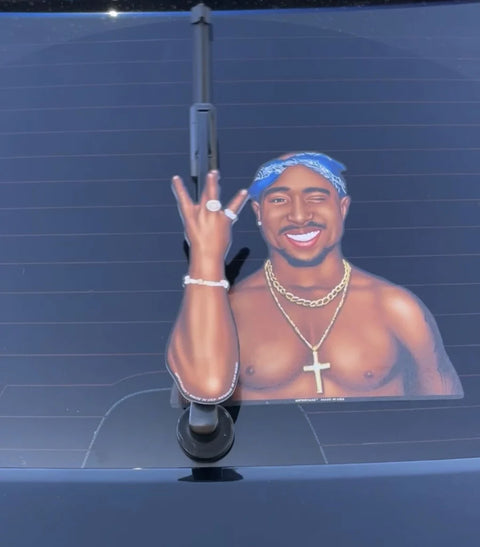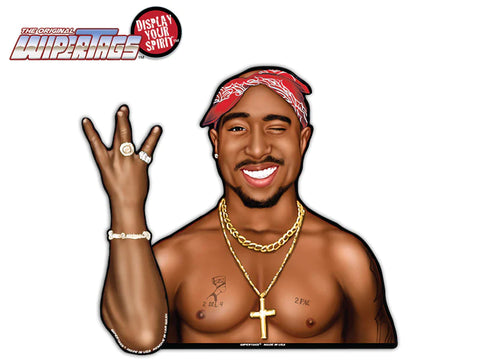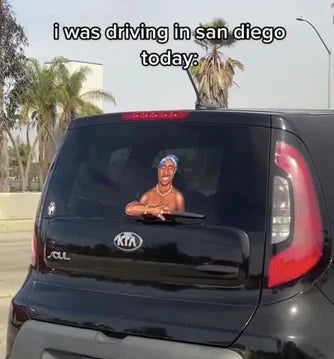 California Love Thug Life Inspired WiperTags
This detailed, fan art inspired design was created to help spread west coast love all over the world. 

Includes laminated, UV protected window decal and arm WiperTag that fits on most rear wipers, left or right sided. Can also attach on top mounted wipers upside down.
Approximate measurements:
Cali Love Decal: 9.5" x 10"
Cali Arm WiperTag: 8.75" x 2.75"