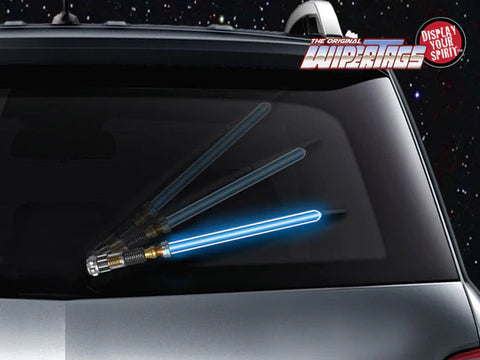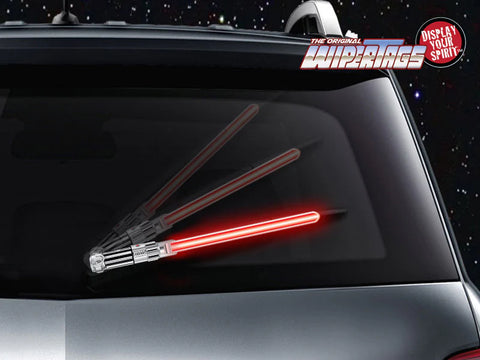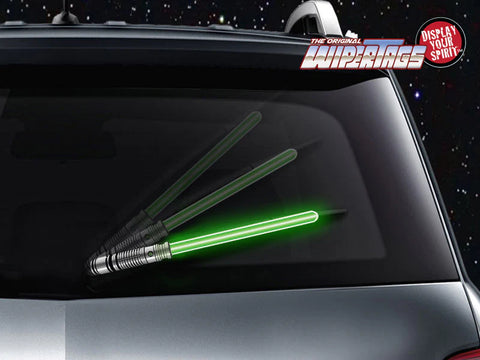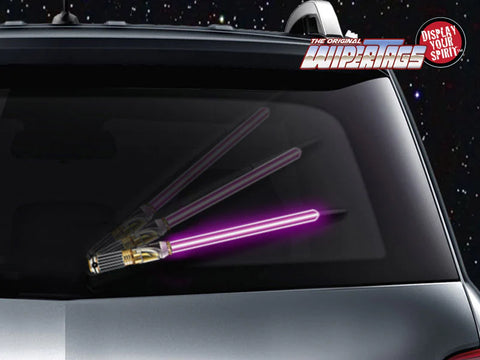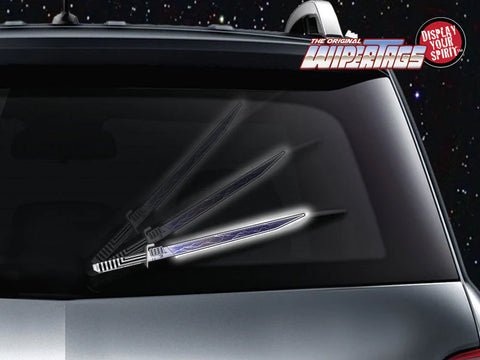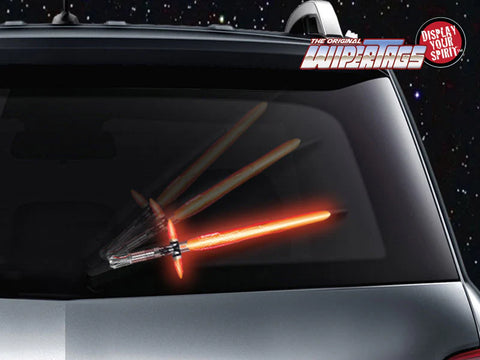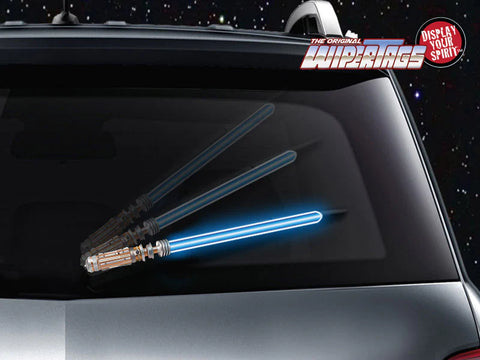 WipeSabers *Reflective* Saber WiperTags (6 Colors)
The ORIGINAL WipeSaber reflective wiper covers emit an intense glow when hit with direct headlights or bright lights.  See customer pics and reviews below.
Easy to install.  Attaches in minutes with no special tools.
6 Styles/Colors to choose from.
Year-round all-weather use - rain, snow, sun, sleet.
NO Batteries or wiring required.
UV protected inks to prevent fading and cracking will last for years.
UNIVERSAL SIZE (16" in length) fits most rear wipers (blade size not important).