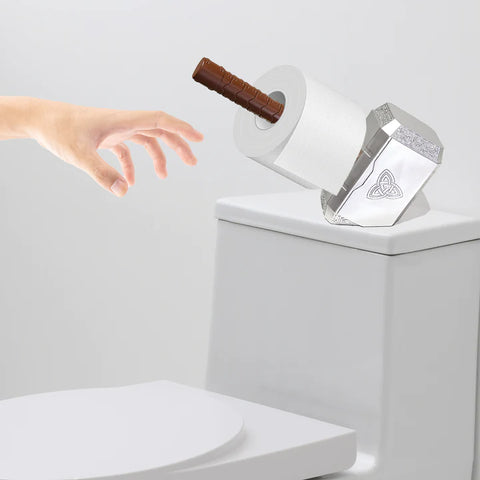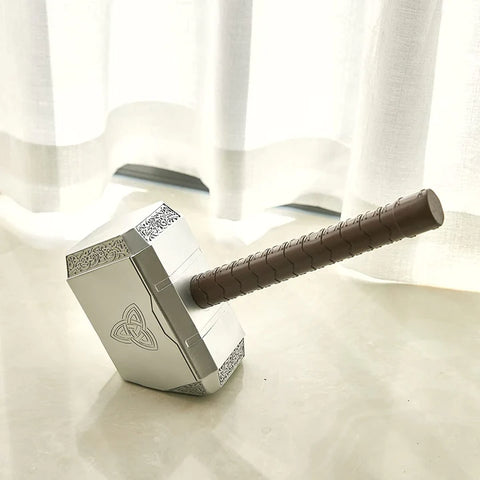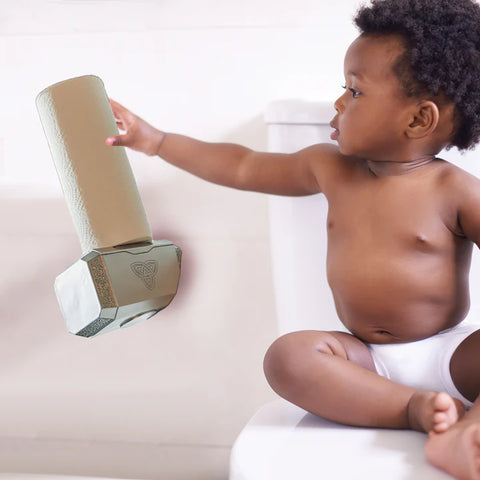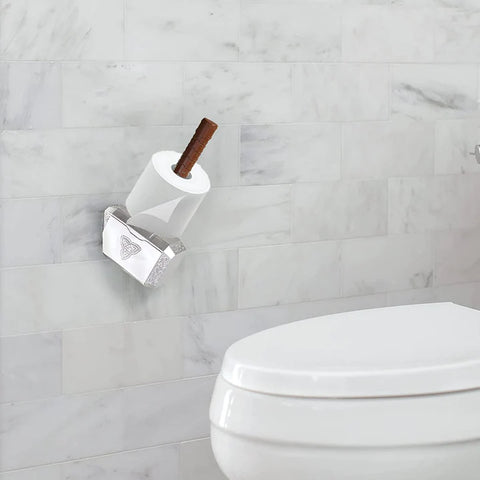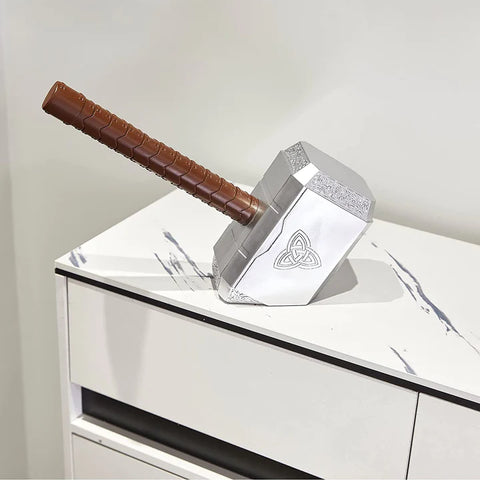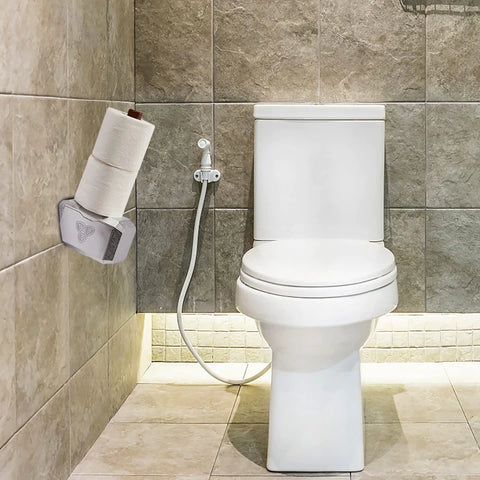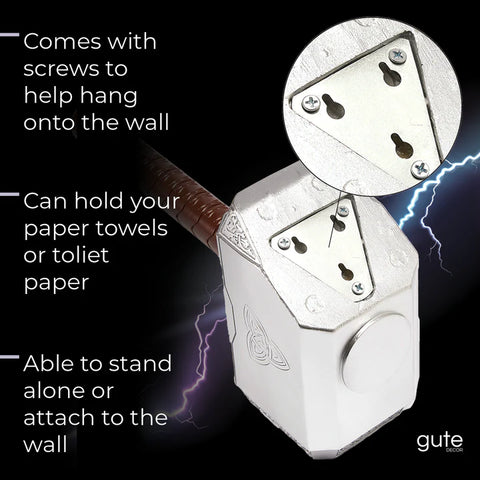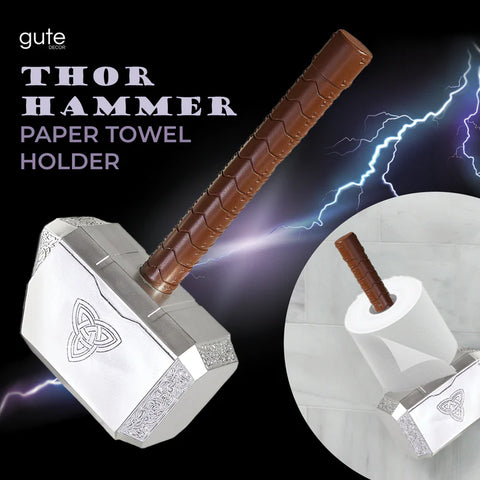 Thor Hammer Tissue Paper Towel Holder
Do you like to make people laugh? This is the product for you! This toilet paper holder is shaped to look like Thor's Hammer and will be the perfect touch your home or office decor if you're a fan of the Norse God! Be sure to marvel at the incredible detail of this extremely realistic resin sculpture of Thor's Hammer. It is sure to be a conversation piece in any room you place it in! An accent that'll be sure to have your guests laughing - whether it's used in your bathroom or kitchen!

Thor's Hammer is now a decorative accent for your bedroom, bathroom, kitchen, or any room in your home! It is impressively realistic in detail and makes a great gift for anyone who loves this hero or loves to laugh! This hammer features a modern take on the Viking art and is multi-functional, a conversation starter, and an eye-catching decoration. Use this hammer as a toilet paper or paper towel holder, or simply display it in your room as a centerpiece.

Display your inner geek with this unique addition and give your guests the laugh they deserve with the Thor Hammer Toilet Paper Holder. Simply place in any bathroom or kitchen, add your roll of choice, and watch your guests react to this hilarious piece. This toilet paper holder measures 33" in height and is sure to draw attention in any room. The Thor Hammer Toilet Paper Holder is the hammer to smash through barriers and limitations in your home!

Forged in the heart of a dying star, Mjolnir was chosen by the Norse God of Thunder, Thor, to protect him in his battles and provide blessings to his finest warriors. Now, you can bring that same power and blessing to your own home! Use Mjolnir to hold paper towels around your kitchen, hold toilet paper within easy access in your bathroom, or simply place it in your living room and see which one of your guests possesses the strength to wield this sacred hammer!

Wield the power of Thor with this resin sculpture of Mjolnir - Thor's mighty hammer! Your roll of choice will be supported securely with godly powers - giving it the strength and courage to stand up and defeat any mess! Thor's hammer is more than a show piece, it's meant to be used. Be the envy of your next gathering with this Hammer of Thor!