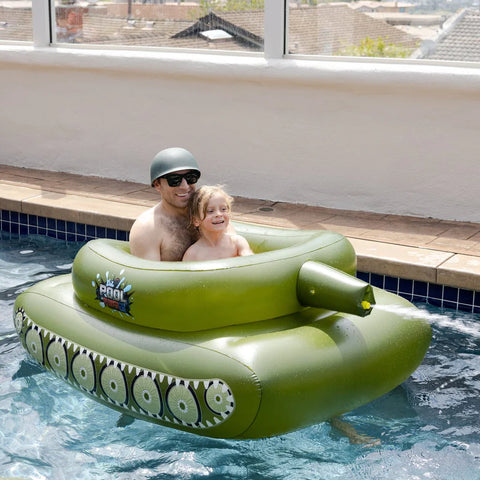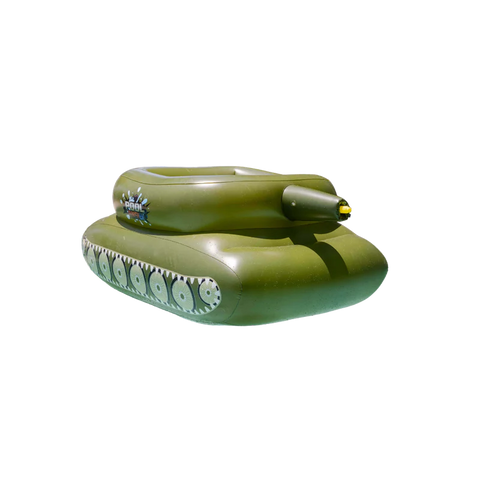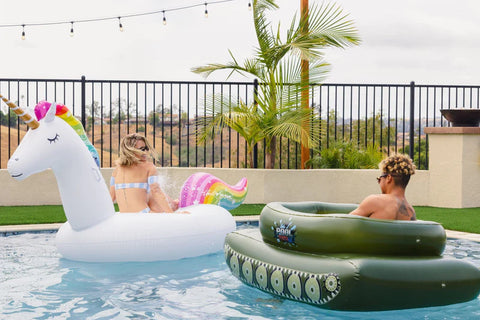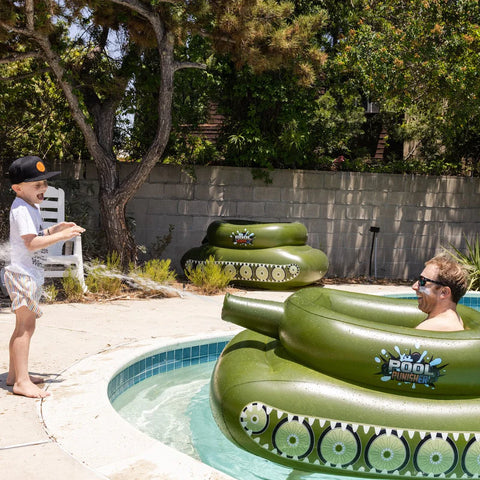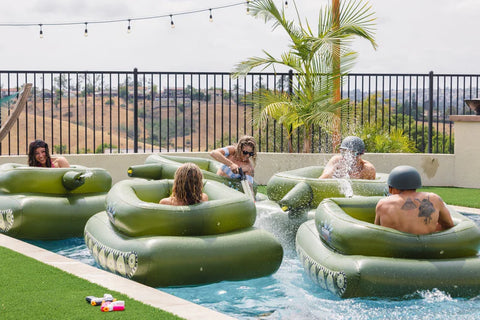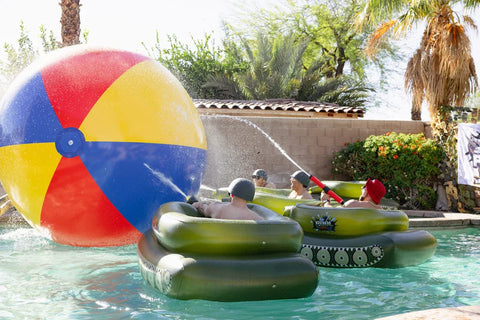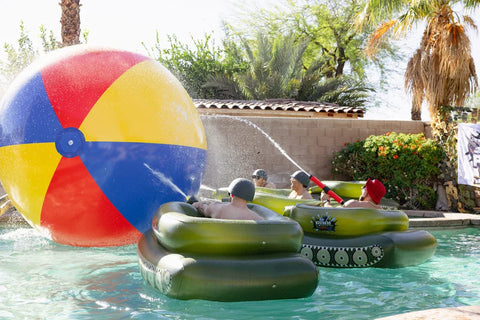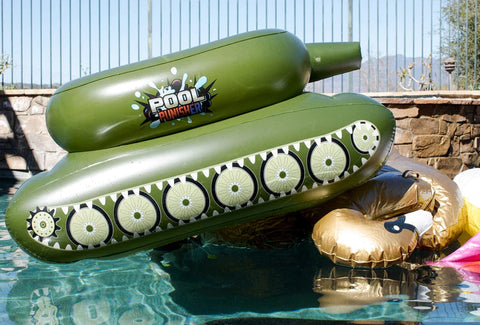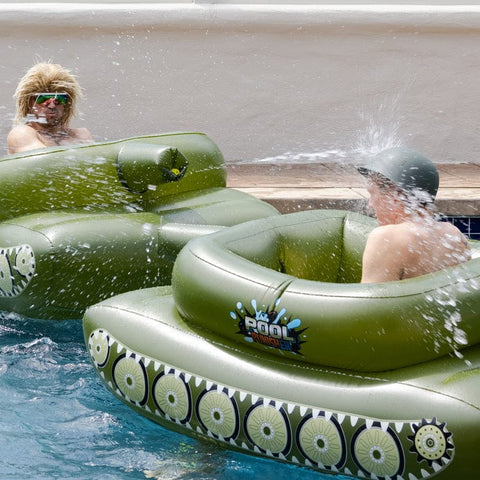 The Original Pool Punisher + Water Cannon by Float Factory
Level up your pool game with the original Pool Punisher! This enormous military-inspired floatie, complete with a fully functional water cannon, is sure to make a splash! Simply inflate, pile in, and get punished for the ultimate in warm-weather, summer fun!
UNLIMITED AMMO
Draws water straight from the pool, so you never run out of ammo.
SHOOTS UP TO 30+ FEET
Armed with a 30-foot shooting range to drench your friends, family, and foes
ERGONOMIC GRIP
Ergonomic grip ensures a steady hold, while the easy-to-use trigger delivers a relentless barrage of high-velocity H2O
WHAT'S INCLUDED:
Punish Pumper 1.0
FAQ
What is the recommended age for Float Factory floats?
We recommend Ages 5+ & up. Float Factory floats are not a life saving device. Do not leave children unattended while in use.

What is the weight capacity for Float Factory floats?
 The Float Factory floats can hold up to 300lbs. or 136kg.
Are there special maintenance requirements?
Your float with last for several amazing experiences with proper maintenance. After each use, please remove from the water and rinse with fresh water. Ensure float is completely dry. Deflate until flat, fold and store for your next float experience. Store your deflated Float Factory float in a cool, dry place with no UV exposure to protect against sun damage.