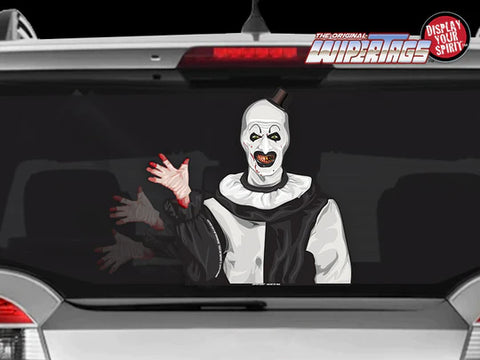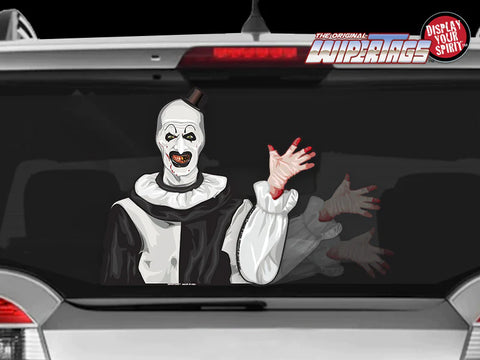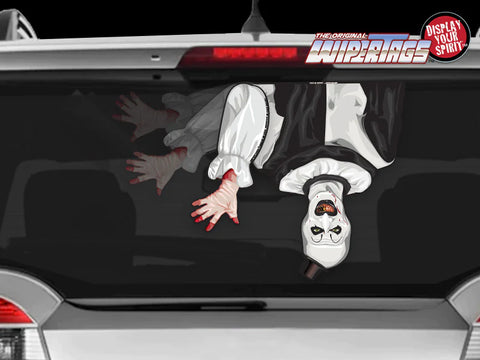 Terrifying Killer Clown WiperTag
Clown haters won't want to ride behind you. This terrifying killer clown will keep drivers off your bumper.
Universal size fits most vehicle rear wipers.  Both the WiperTag arm and window decal are removable. Both are UV protected against fading.  The window decal is also laminated for additional protection.  The arm is double sided (reversible) for left or right side rear wiper.
Approximate measurements:

Arm with Arm 7.75" L x 3" H
Clown Decal 9.5" W x 11.25" H
VIRALITY RATING: ⭐⭐⭐⭐⭐+