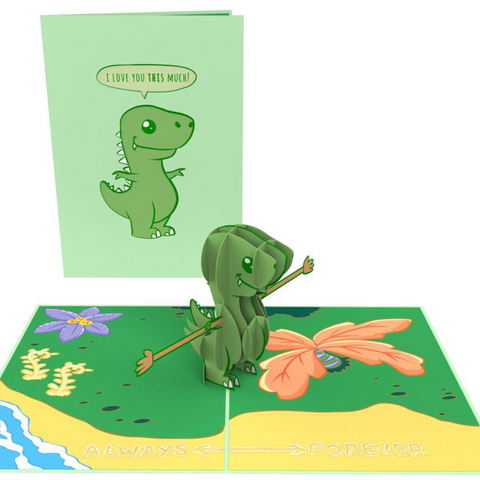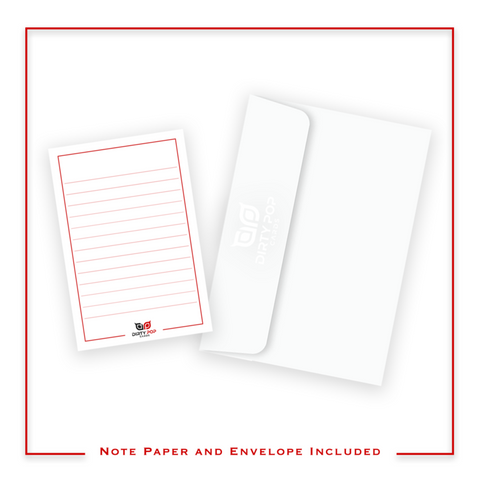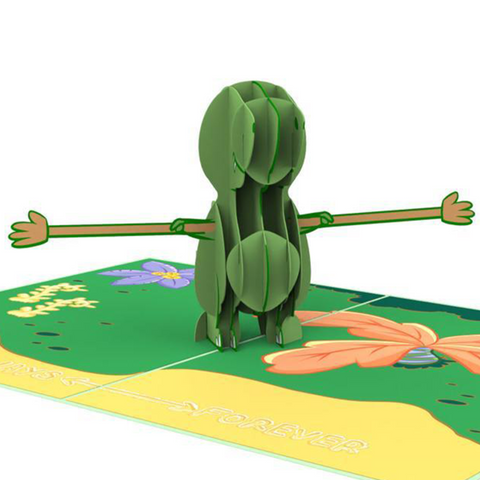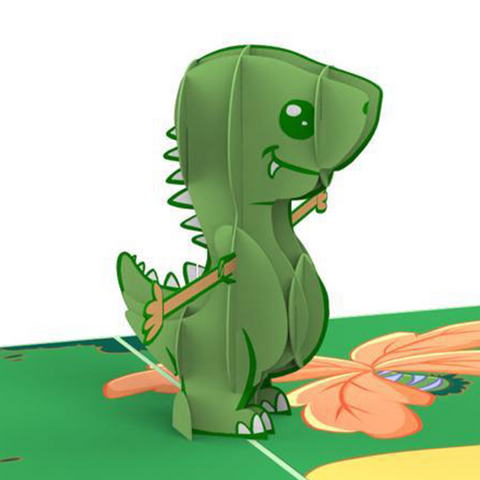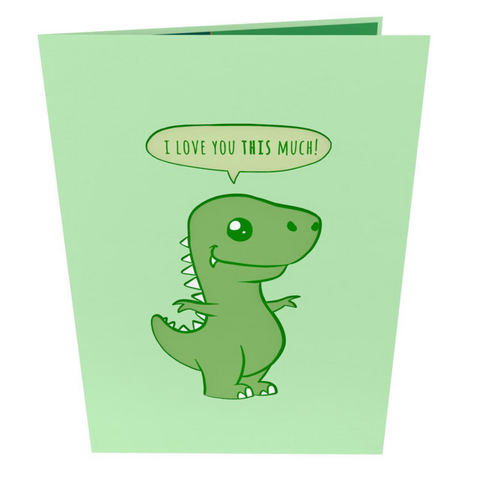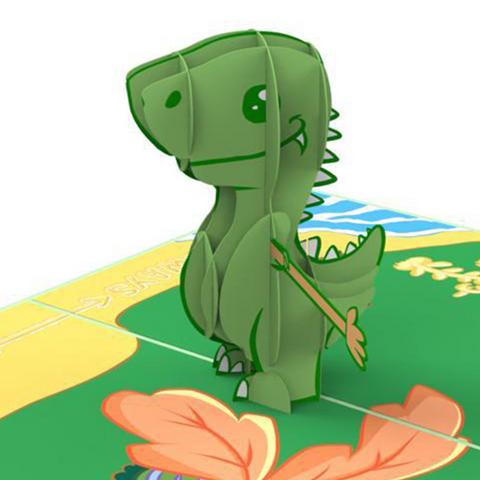 T-Rex Loves You This Much Inappropriate 3D Greeting Card
Believe it or not, this short-armed theropod invented the bear hug.
This funny 3D greeting card is ideal for anyone you love more than yourself. The front cover features a sweet T-Rex saying "I love you this much!" The inside of this pop-up card is where the small-brained dinosaur's creativity shines. Using two poles with hands to extend its reach, the T-Rex shows just how much love is in the air. The sand reads "always" and "forever". You're certain to show some love and get a much-deserved giggle.
Fun fact: This T-Rex acted in a little film that rhymes with Jurassic Clark.
Perfect occasions:
Cute birthday cards for him/her, thinking of you cards for boyfriend/girlfriend, cheeky anniversary cards for husband/wife, love-themed 3D pop-up greeting cards for friends, and more
What's inside:
Card size: 5" x 7" (13cm x 18cm)

Envelope size: 5" x 7" (13cm x 18cm)

Notecard for handwritten message: 4" x 6" (10cm x 15cm)

Front cover: T-Rex and "I love you this much!" message

Inside of card: Pop up T-Rex holding arm extending poles