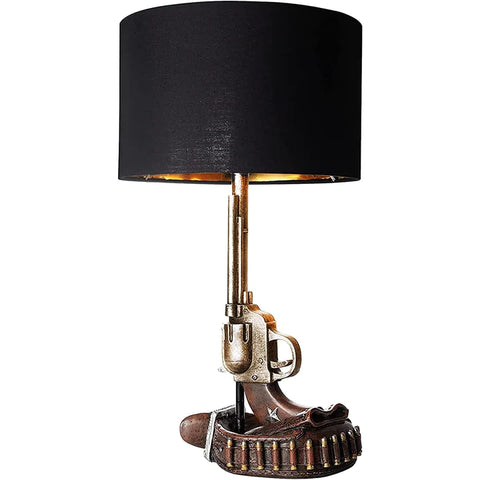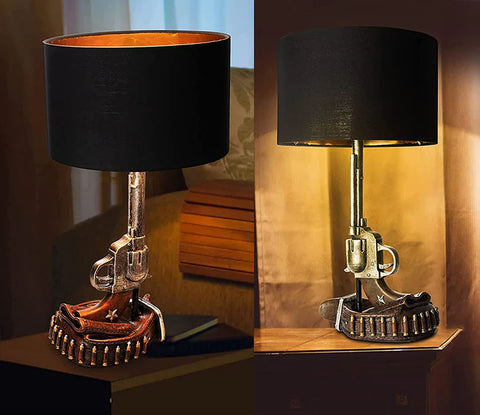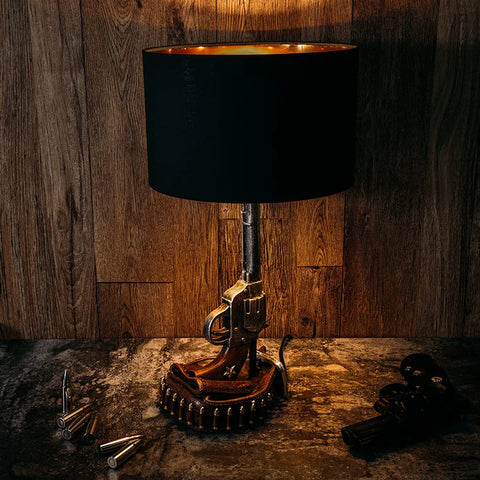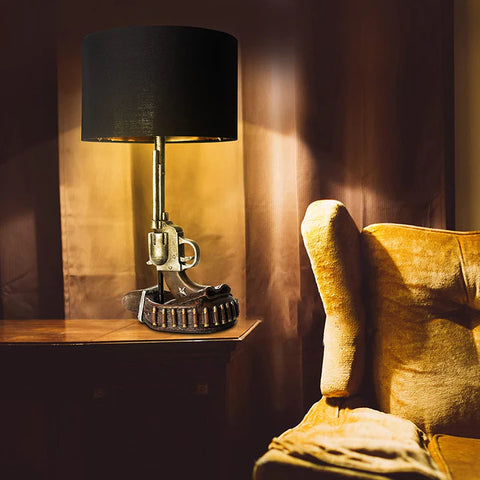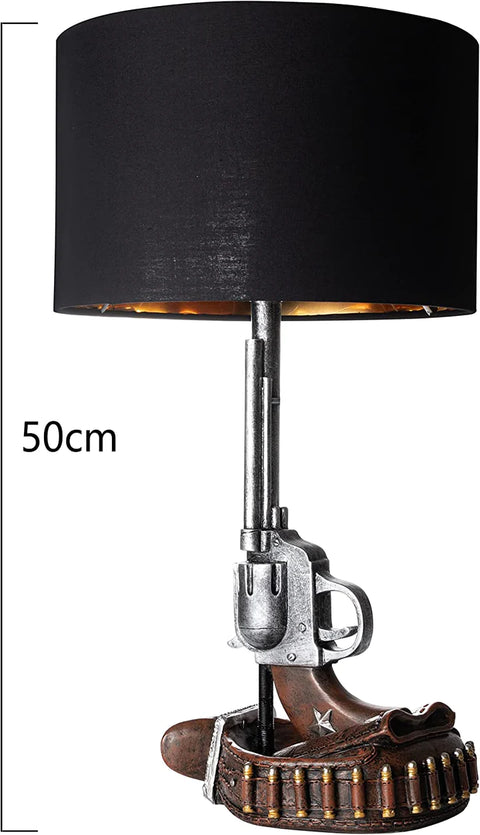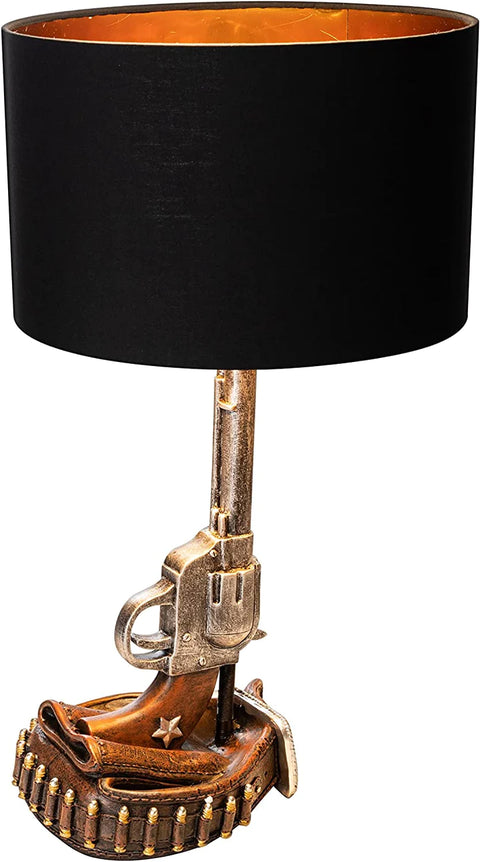 Revolver Six Shooter Pistol Lamp
Light up the night as your eyes gaze upon our six shooter revolver lamp. This unique lamp will give you that extra bit of protection with its exquisite details and bandolier night stand! Made of poly-resin, it's sure to either make you smile. Either way, this revolver lamp is ready to protect your bedside!

Bring classic-meets-modern lighting to the table with this revolver lamp. The revolver is pointed up to the sky with a bandolier at the base, making sure to leave an impression on each person who uses the lamp. This lamp includes remarkably realistic details making this lamp as stunning as it is captivating. Towering at 19.7" in height, and a striking work of art, this lamp is sure to add drama to your home decor.

Use this revolver lamp on a tabletop, as a gift for a friend, or on a side table as a conversation piece. It can be put anywhere in the house to bring an elegant charm. The silver color exterior exudes the illustrious design with a visual effect expanding depth and space. Featuring a beautifully crafted, trusty revolver design, this richly embellished home decor piece is an absolute must-have.

The Six Shooter Revolver lamp serves as an amazing design element with its real-life representation of a trusty handgun and intricately detailed bullets. Shedding a new light on your home or office can be a fun and exciting way to add some character. The revolver lamp will illuminate any space with trusty elegance, attracting attention from all who enter.

This piece of home decor is a real show stopper and will surely make a bold statement in any room of your choosing. The revolver with bullets lamp will add curb appeal to your home and sophistication to your decor. A statement piece of decoration that adds some edginess to your interiors, while still maintaining its eye-catching nature. A unique gift idea for anyone who loves guns!