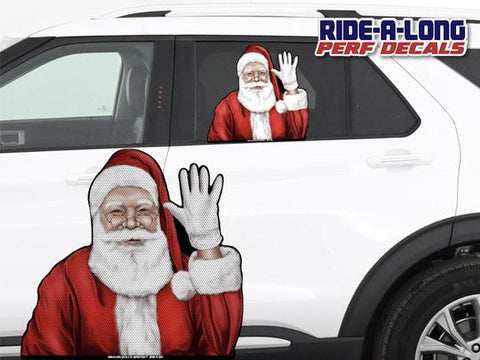 Real Santa Claus Ride a Long Perforated Decal
This real looking Santa Claus is in the backseat waving to everyone passing by! Our Ride-A-Long perforated window decals give the appearance of someone (or something) riding behind you. These have tiny holes in them so you can view through them from inside of the vehicle. 
Designed for use on rear driver side window
Sticks on the outside of window
Easy to attach and reposition as needed
Durable and UV protected against weather and fading
Cleanly removable from your window
Made in USA
Approximate measurements:
Clean and dry window thoroughly prior to install. Installs best if window is not hot to touch and out of direct sunlight.