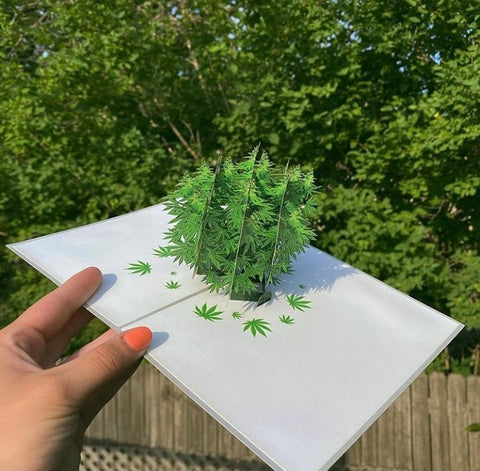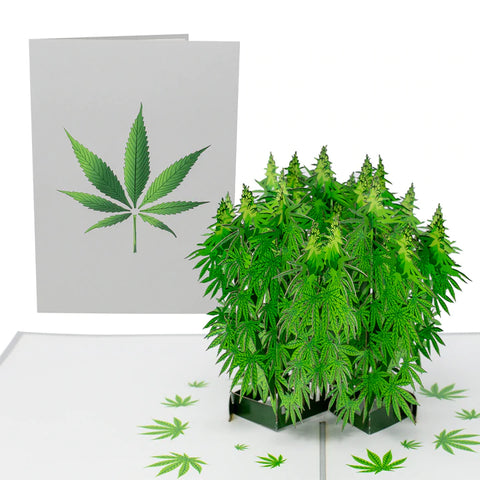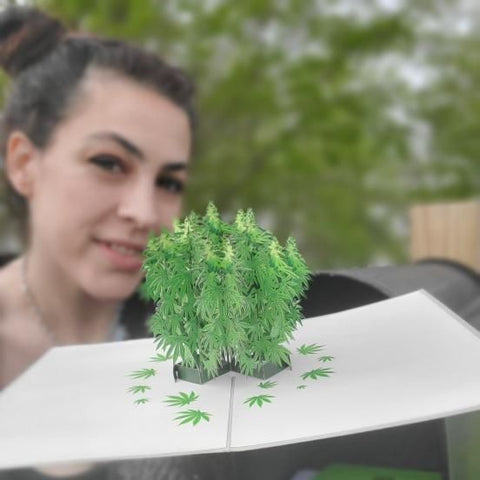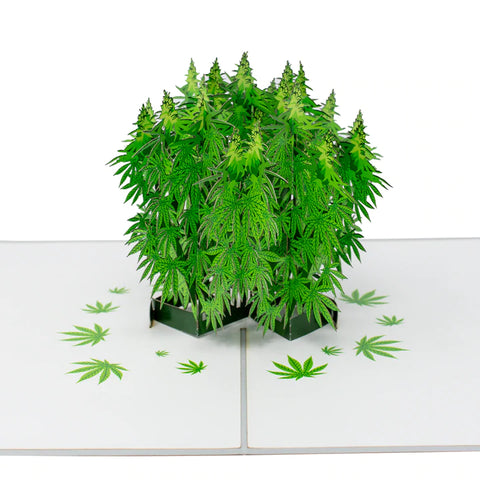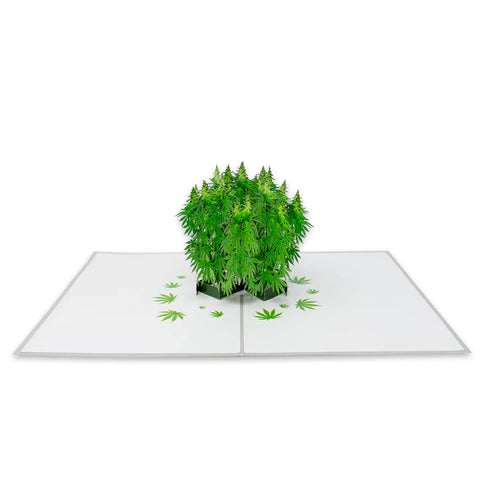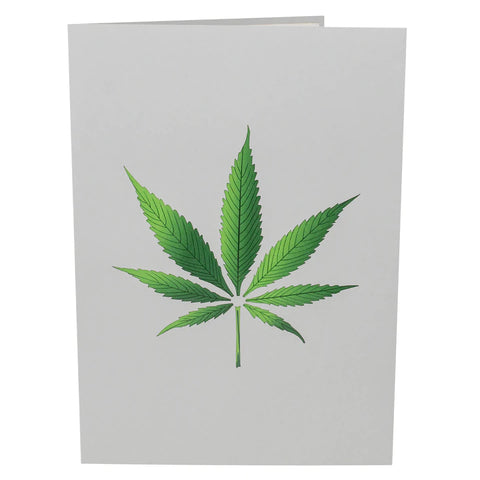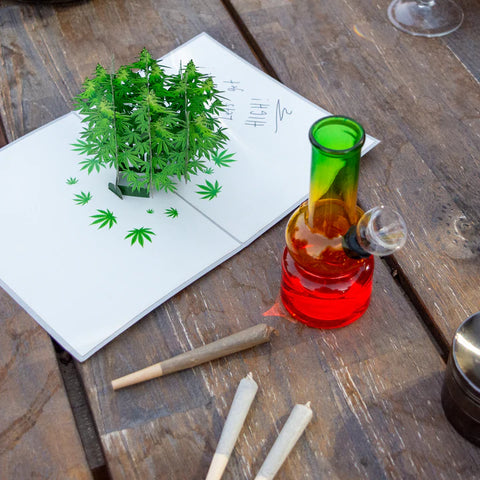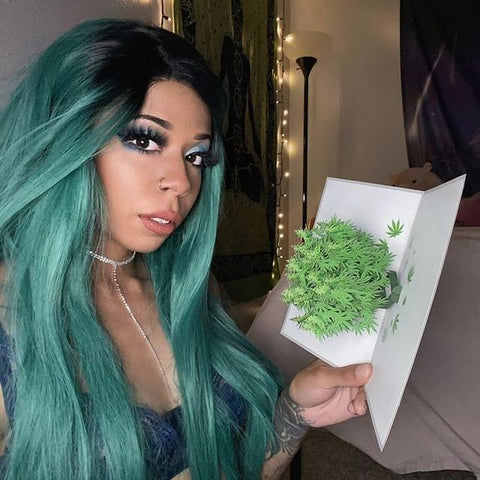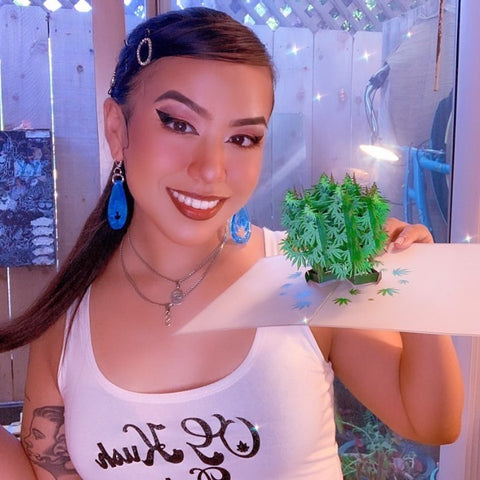 Pot Plant 3D Drugs Themed Card
This 3D weed greeting card doesn't bother hiding what's inside. A big marijuana leaf on the front cover will have bud-lovers dry mouthing harder than Snoop staring at a stocked pantry. As the recipient opens this pop up 420 greeting card, a pot plant will seductively emerge from the centerfold... begging to be trimmed and smoked.
This card will give your pothead friend a big f***ing grin, and it won't be their midday puff-puff talking either.
Perfect Occasions:
Funny weed greed card for stoners, pothead greeting card for brother or sister, weed-themed happy birthday card for boyfriend or girlfriend, drug-themed anniversary card for husband or wife, humorous 420 greeting card for friends, humorous gag gift for pot smokers, and more.
What's Inside:
Card size: 5" x 7" (13cm x 18cm)

Envelope size: 5" x 7" (13cm x 18cm)

Note card for handwritten message: 4" x 6" (10cm x 15cm)

Big marijuana leaf on front cover of card

3D pop up pot plant inside card