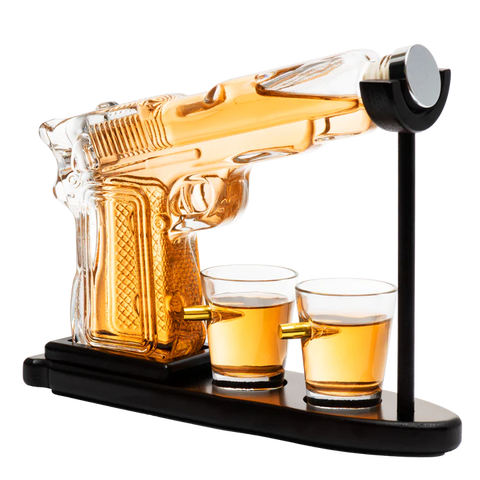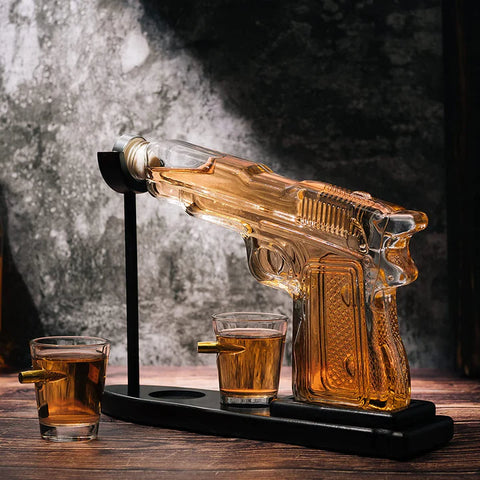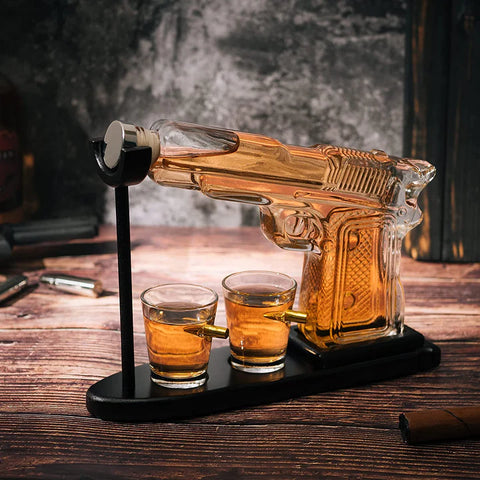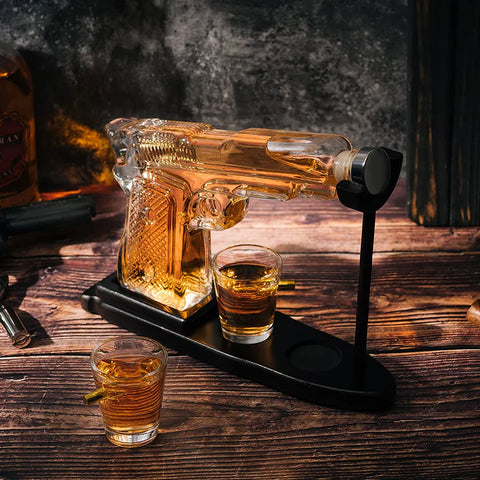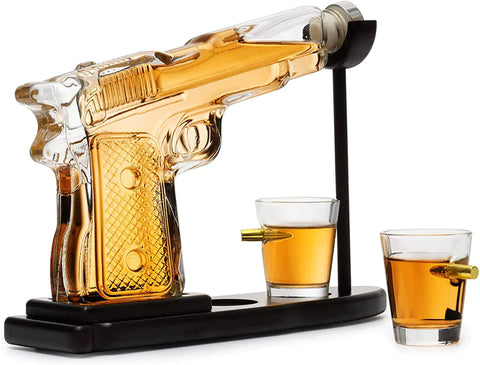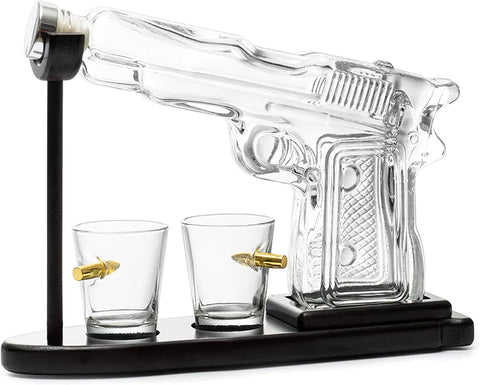 Pistol Decanter Set 9 Oz with Two 2 Oz Glasses
Introducing the "Bang on Target" Pistol Decanter Set – because why settle for ordinary when you can take your sipping experience to a whole new caliber! This set is not just a drinkware upgrade; it's a stylish statement that says, "I like my drinks with a side of humor and a splash of sophistication."

Picture this: you, sitting at your home bar, wielding a pistol-shaped decanter like a true whiskey gunslinger. Your friends won't know whether to be impressed or call for a Wild West intervention. The 9 oz pistol decanter is not just a container; it's a conversation starter. And who needs small talk when you've got a decanter that practically demands attention?

But wait, there's more firepower – two 2 oz shot glasses that are perfect for sharing (or not, we won't judge). These mini-sipping sidekicks are not just any glasses; they're your trusty partners in crime. With each shot, you'll feel like you're toasting to victory at the OK Corral, or maybe just conquering another Wednesday evening.

Crafted from high-quality glass, this decanter set is as durable as it is delightful. The intricate details of the pistol design are sure to trigger a few laughs, and the smooth pour of your favorite spirits will have you saying, "Draw, partner!" in no time.

So, whether you're a whiskey connoisseur or just someone who likes to add a dash of humor to their drinkware collection, the "Bang on Target" Pistol Decanter Set is the right blend of fun and function. Get ready to lock, load, and sip your way to a good time – one shot at a time!