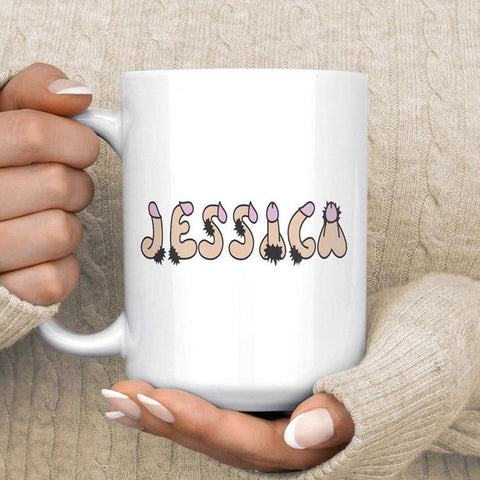 Personalized Penis Mug
Haven't had dick in a while and wanna show it? Well then the "Personalized Penis Mug" is perfect for you. Highlight your desperation in a whimsical penis font. Your name will be beautifully displayed on a nice, white, ceramic mug. This hysterical mug will have you pulling bitches left and right. Need a cup of coffee and morning sex? No problem, because your personalized penis mug got you covered. So stand out and buy your penis coffee cup.
Personalize and Accessorize your Penis Mug;
Yes, the mug comes with it.

Personalize with YOUR name, unless you wanna be Jessica.

Beautiful penis font.

11oz ceramic mug.

Perfect gift for any holiday or event.