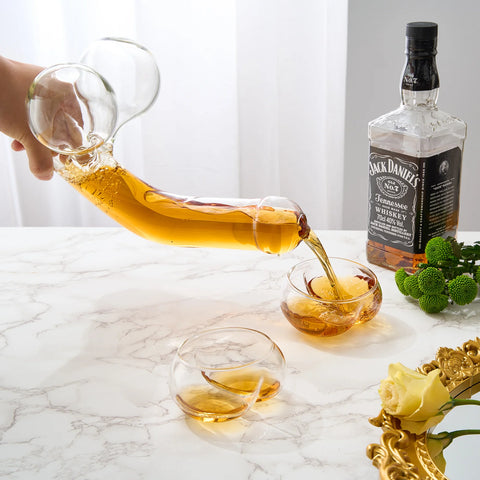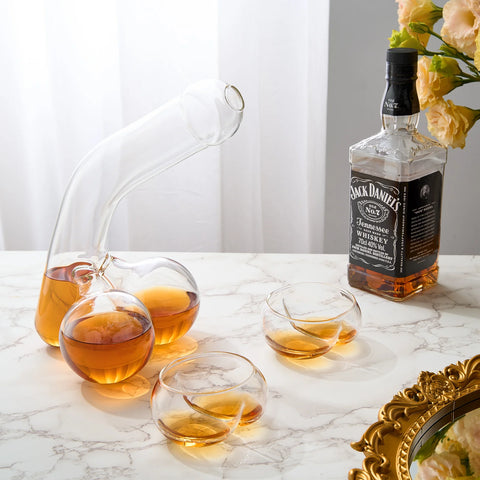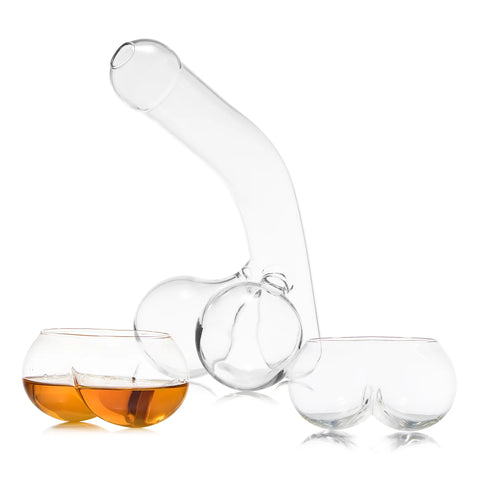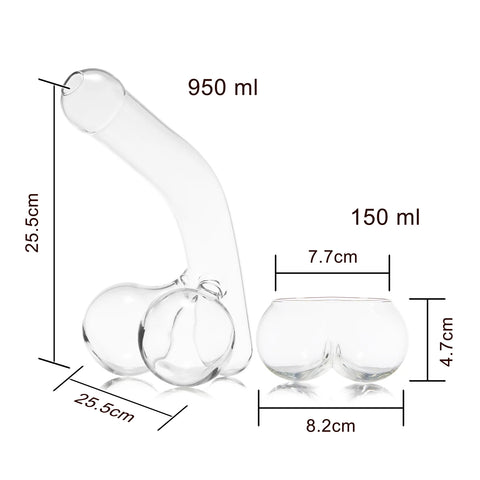 Penis Decanter With Two Deez Nuts Glasses
Sorry, but we can't ship internationally because our packages just can't handle all the excitement of crossing borders! They tend to get too anxious and start hyperventilating when faced with all those official restrictions.
IMPRESS WITH THIS TRULY UNIQUE FUNNY DECANTER: You're guests will be in awe with this Funny Decanter by The Wine Savant. Perfect To Hold Wine, Whiskey and any other liquor you prefer.

AN ABSOLUTE MUST DECANTER AND GLASSWARE: This decanter and two glasses are a must have for any household who enjoys entertaining and a great laugh. It is uniquely shaped and a great entertaining solution for your next gathering. Perfect for bachelorette parties, bridal showers, housewarming gift.

BEAUTIFUL WITH HANDCRAFTED DETAILS: Entertain with the daring and dramatic. Our outstanding 950ml glass decanter adds a unique accent to a home bar. It stands at 10" tall and has a width of 6.7".

GOOD FOR MANY DRINKS AND ANY BAR: Great for vodka, liquor, whiskey, and more, this is one decanter that will make you stand out.
PERFECT GIFT: Groomsmen/ Bridesmaid gift - Wedding gift- Graduation gift - Anniversary - Just Because Gift- Gift for whiskey lovers and for all occasions