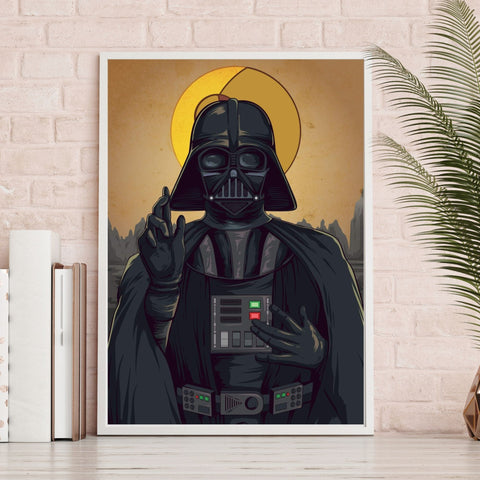 Lord Vader Blesses You Poster
Lord Vader is everyone's father in faith, and he's here to bless us!

Are you looking for a great Star Wars-themed gift? This limited-edition funny Darth Vader poster posing as someone who blesses whoever prays to him will do the trick!

This 11x17 poster is printed on high-quality matte photo paper and has a sharp, crisp appearance. Might last for 100 years if kept properly!

Free shipping within the continental US.

*Frame not included.