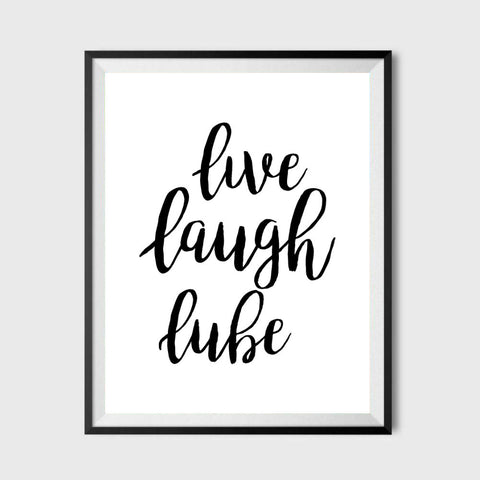 Live Laugh Lube Poster 11x17
$22.88
$41.19
you save $18.31
Description: For centuries, Karen's have taken the saying "Live, Laugh, Love" to a whole other level. Even going so far as to own the saying! Well fuck that! Piss off those bitches by buying them a new center piece for their bathrooms. "Live, Laugh, Lube" will surely get an immaculate reaction from just about anyone. Karen's may even ask for your manager. Take back the name "Live, Laugh, Lube" and plaster it for all to see. Because some just need a reminder of what's important: Lube.
Lubricating the Shit Out of Live, Laugh, Love:
Buy your own damn frame.

Yes it says lube.

Poster measures 11" x 17."

100 year archival.

Printed on matte photo paper.

Great gag gift for that one bitch.