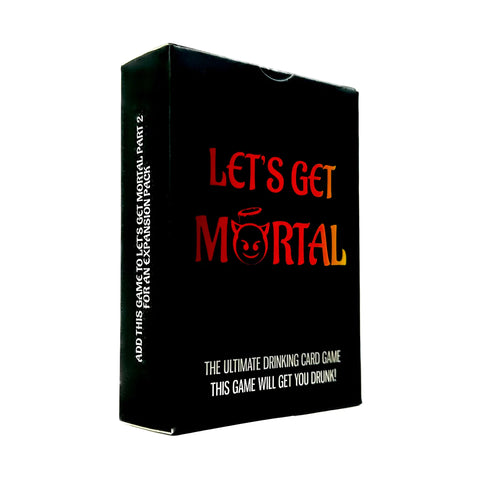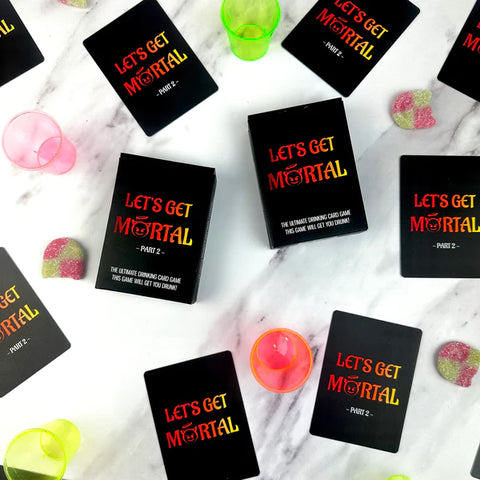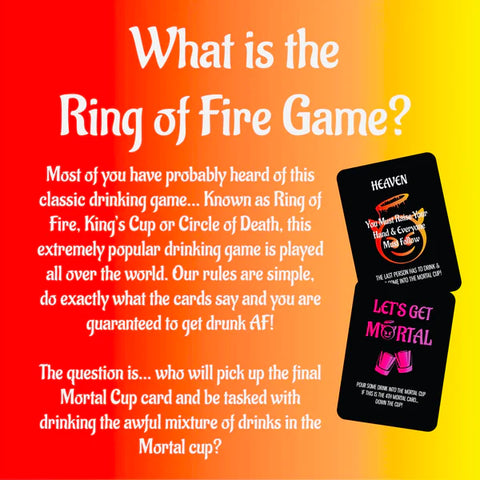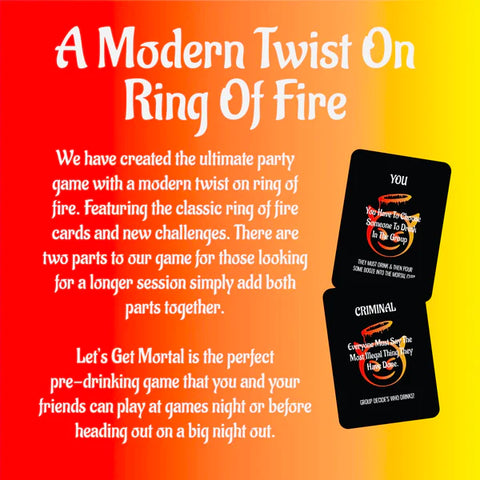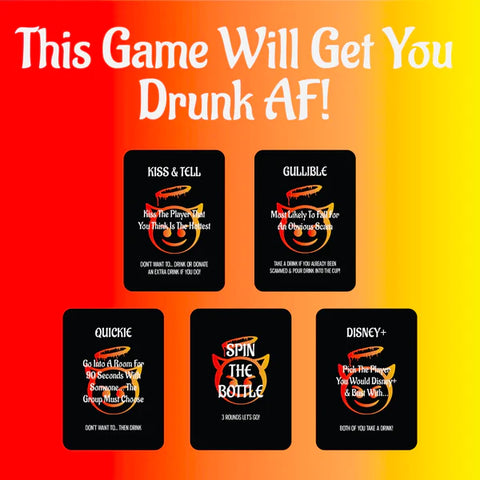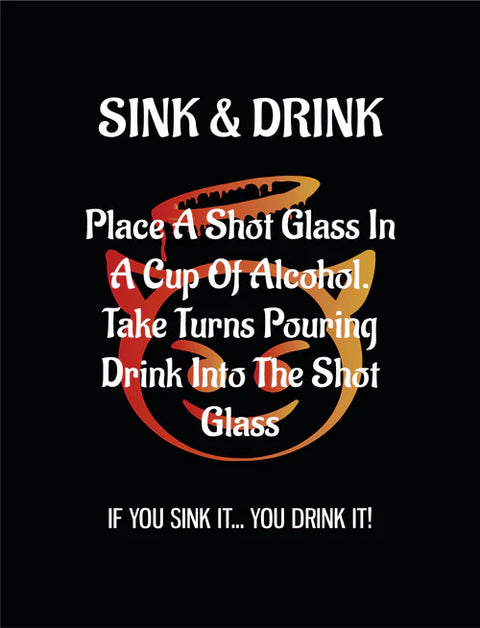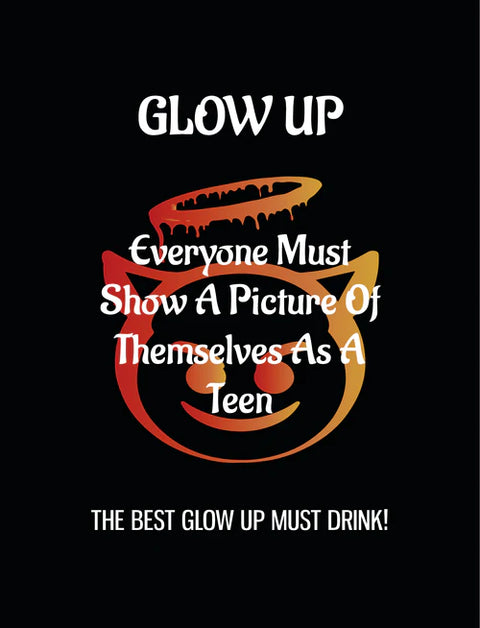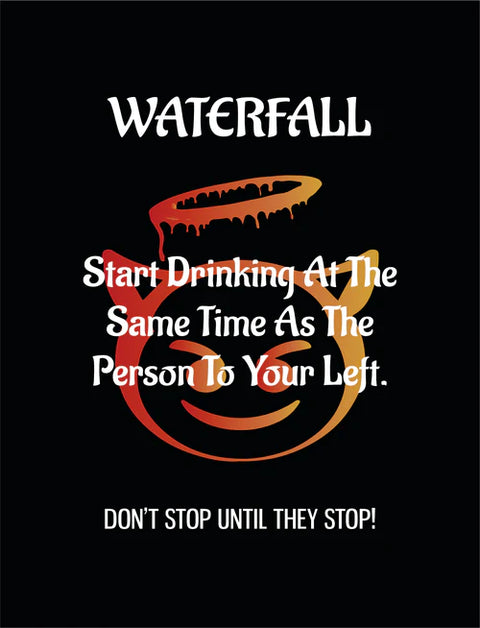 Let's Get Mortal
Looking To Get Mortal? 💀
The Ultimate Drinking Card Game With A Modern Twist On Ring Of Fire.🔥
This Game Will Get You Drunk AF!

The Perfect Game For; Freshers, Uni Students, Pre-Drinks, Hen / Stag Nights, Parties & More!

55 Cards Designed To Get You & Your Friends Mortal
(Add Let's Get Mortal Deck to Let's Get Mortal Part 2 For An Expansion Pack)

What You Will Need:
- ALOT Of Alcohol 🥂
- A Full Cup Each Of Your Desired Drink
- A Mortal Cup (AKA Kings Cup)
How To Play:
- Shuffle The Cards
- Place The Cards In A Circle Around The Mortal Cup
- Pick A Card & Do The Dares / Challenges
- Challenges Involve Pouring Drink Into The Mortal Cup
- There Are 4 Mortal Cup Cards
- If You Pick The 4th Card...

Congratulations Down The Mixture Of Drinks In The Mortal Cup!