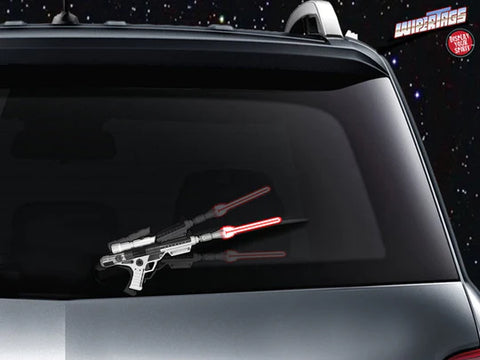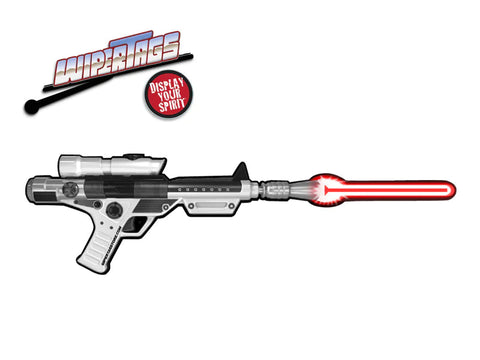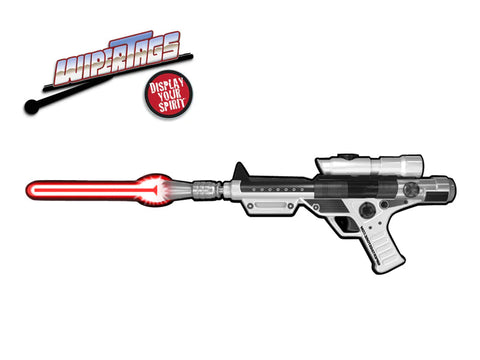 Laser Blaster WiperTags
Laser blaster reflective wiper covers attach to rear vehicle wipers.  The red blast emits an intense glow when hit with direct headlights or bright lights. 
Double-sided (reversible) for left or right sided wipers.
Easy to install.  Attaches in minutes with no special tools.
Year-round all-weather use - rain, snow, sun, sleet.
NO Batteries or wiring required.
UV protected inks to prevent fading and cracking will last for years.
Universal size fits most rear wipers (blade size not important).  Measures approximate 16" x 1.5"