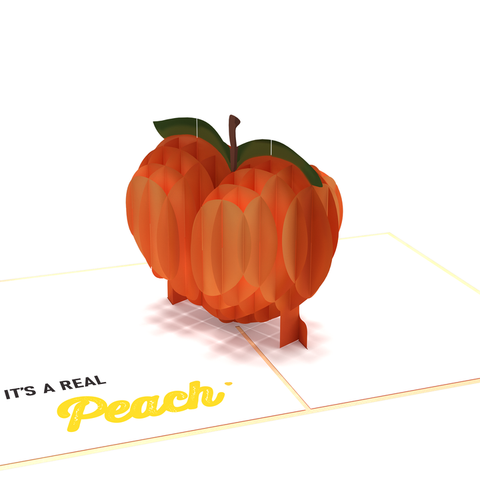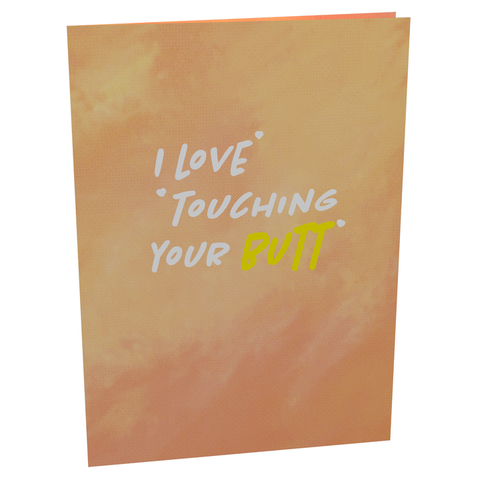 It's Peachy Inappropriate 3D Greeting Card
With all due respect, please back dat ass up.

It's Peachy is a cheeky 3D greeting card that celebrates the backside you love to make jiggle. The front cover says, "I love touching your butt". The inside of the card continues, "It's a real peach," with a pop up peach emoji jumping from the centerfold. They're gonna enjoy walkin' that bodacious booty right into your hands when you drop this sex-infused card in their lap.

Remember, you get a bite when they say you get a bite.

Perfect Occasions: 
Funny sex-themed cards for boyfriend/girlfriend, hilarious adult birthday cards for partner/lover, best cheeky 3D Valentine's Day cards for him/her, sexy Anniversary cards for husband/wife, and more.

What's Inside:
Card size: 5" x 7" (13cm x 18cm)

Envelope size: 5" x 7" (13cm x 18cm)

Note card for handwritten message: 4" x 6" (10cm x 15cm)

Front cover: Boobs and text reading, "I love you with all my boobs"

Inside of card: Text, "I would say 'heart' but my boobs are bigger" with boobs wearing heart-shaped pasties.