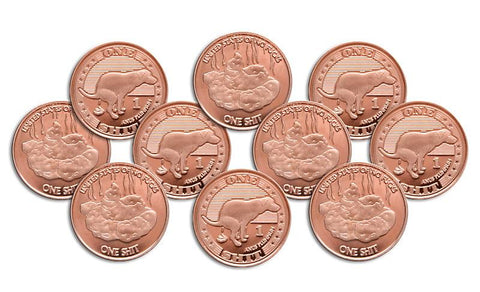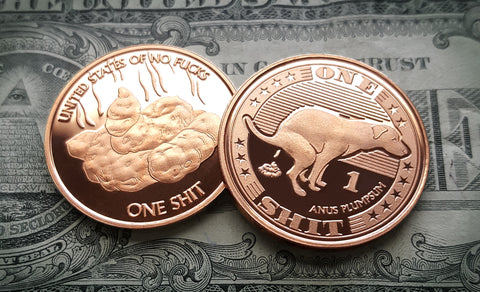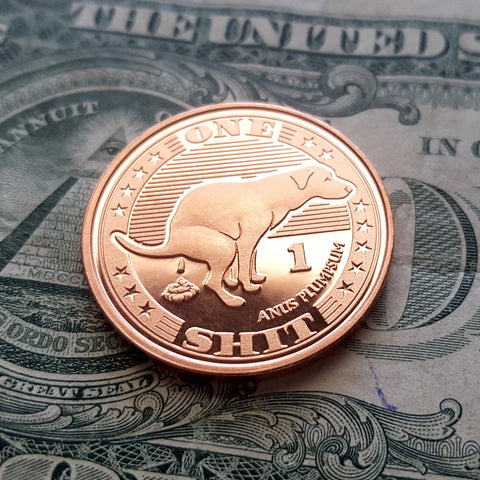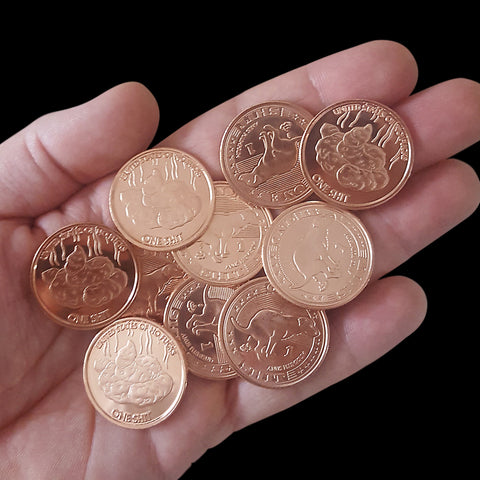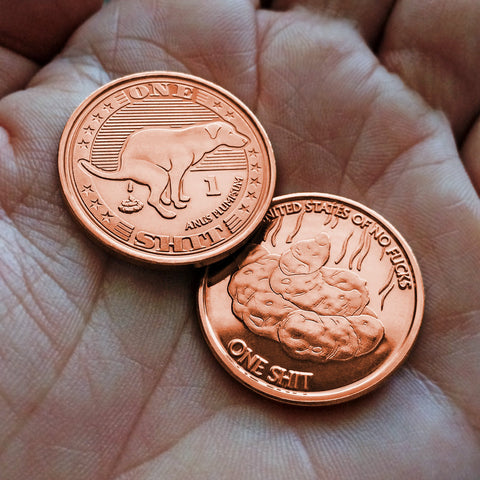 I Don't give a "Shit" Coin 10-Pack **SPECIAL**
$77.33
$100.53
you save $23.20
HURRY, OFFER ENDS SOON!
Orders placed now ship within 24hrs M-F. 

Now you can literally give a shit, or two, with these bad-ass, high-quality, "tokens" of appreciation!
Nothing says you give two shits like a couple steamy piles of corn-riddled shit and a dog pressing out some hot natural self-serve.
Whiny friends, bosses, co-workers, drunken strangers, significant others... No one is safe! If a picture is worth 1,000 words, these coins are surely worth Two Shits.
10 Copper Colored Coins
1.073 Inches in Diameter (Slightly larger than a U.S. Quarter)
14 Gauge in Depth (As thick as a U.S. Nickel)
Inscribed "ANUS PLUMPSUM"
FREE Shipping and Tracking for U.S. orders of 2 or more coins
$2.50 Shipping charge for single coin U.S. orders - Includes Tracking
(International Shipping is $12 or Only $6 for a 10-pack)
100% Made in the USA