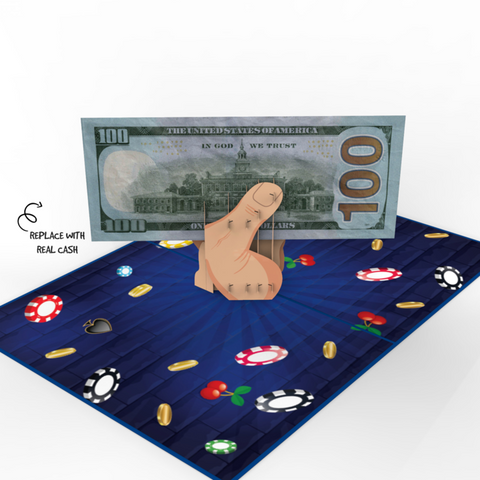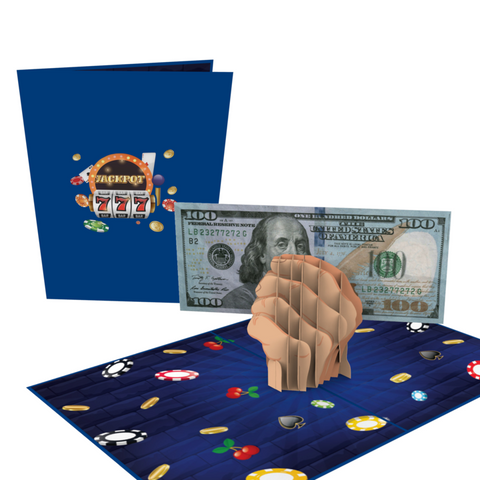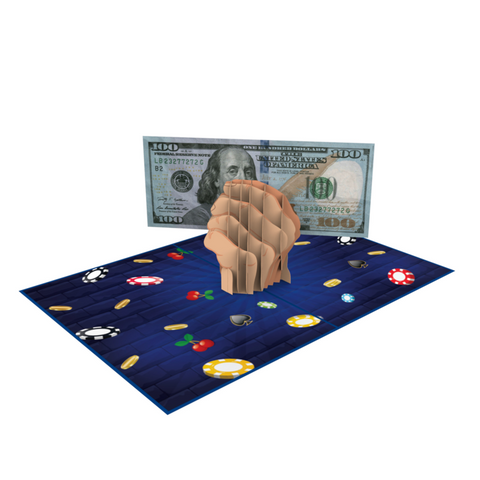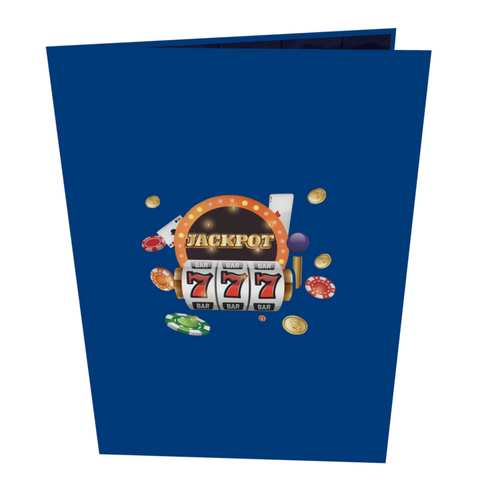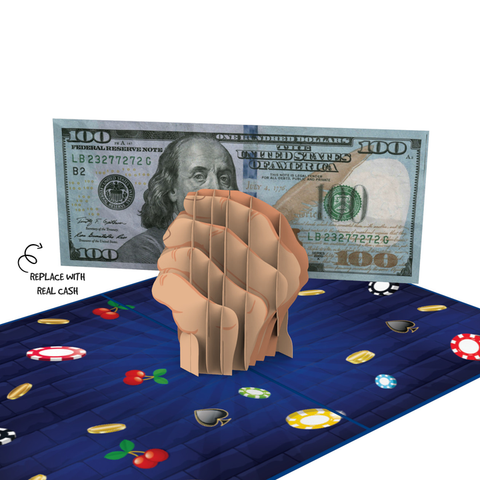 Hit the Jackpot! Inappropriate 3D Greeting Card
Gotta blow money to make money.
Help a gambler celebrate aging with our "Hit the Jackpot" birthday card. The front cover features a slot machine in its most coveted form–triple 7's. As the 3D greeting card is opened, a pop up hand will present that degenerate with some birthday cash.
Remember, if they win big, it's proper etiquette to ask for a tip.
Perfect Occasions:
Funny birthday cards for gamblers and poker players, cheeky bachelor/bachelorette cards, adult 3D greeting cards for boyfriend or girlfriend, inappropriate Anniversary cards for husband, wife, or spouse, and more.
What's inside:
Card size: 5" x 7" (13cm x 18cm)

Envelope size: 5" x 7" (13cm x 18cm)

Note card for handwritten message: 4" x 6" (10cm x 15cm)

Front cover: Winning slots machine w/ triple 7's

Inside of card: Pop up hand w/ slot for a cash gift