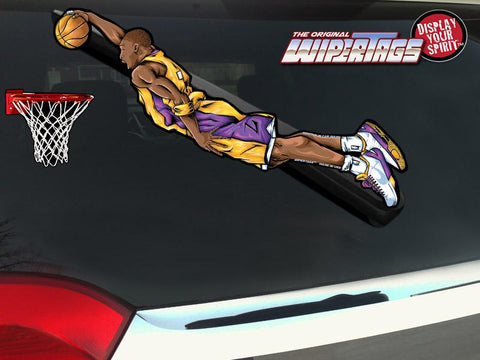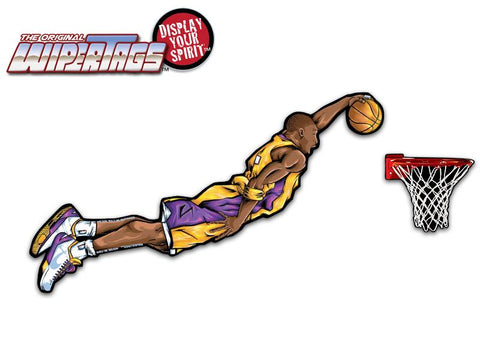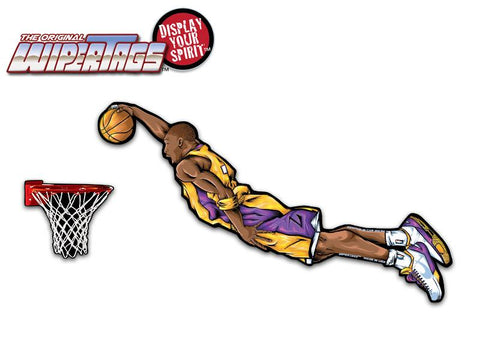 Flying G.O.A.T. Basketball Dunk WiperTag
Our LIMITED EDITION commemorative flying GOAT (greatest of all time) basketball player dunking is a very detailed design. Universal size fits most vehicle rear wipers.  Reversible (double sided) for left or right sided wiper.
Approximate dimensions:
WiperTag Player 14" L x 3.5" H
Net decal measures 3 W" x 2.75"  H

  MADE IN USA! 
WiperTags are FUN, creative, durable covers which attach to rear vehicle wipers.   
Available in many universal sizes, they're made to fit 99% of all rear vehicle wipers.

Made with 100% UV-protected materials to help prevent fading, cracking, and peeling.
Designed for year-round weather conditions, including sun, rain, sleet, and snow.
Detachable and interchangeable with hundreds of other designs.
Also attach to bumpers, tailgates, or any smooth surface.


Note: This design is not associated with or licenses with the NBA, NCAA, or other basketball association.