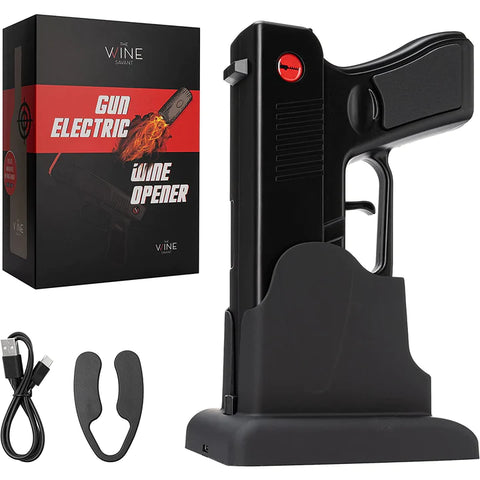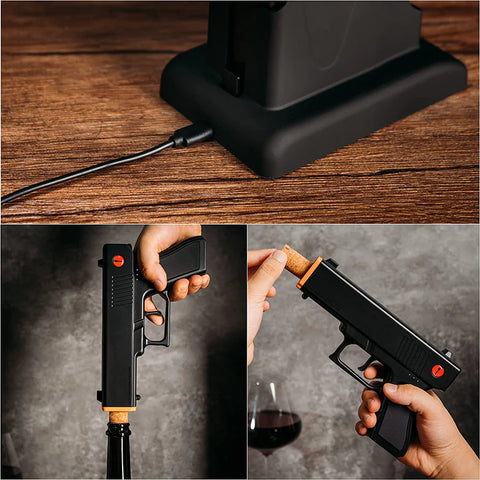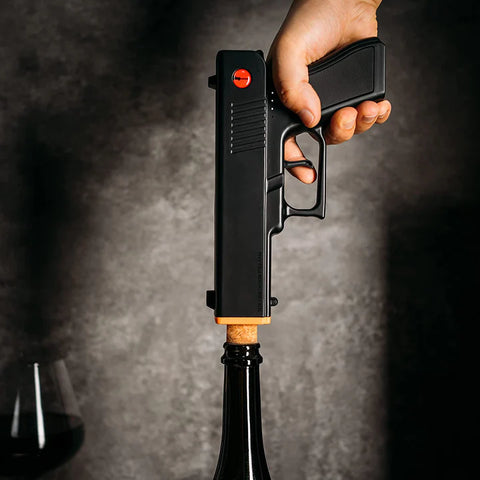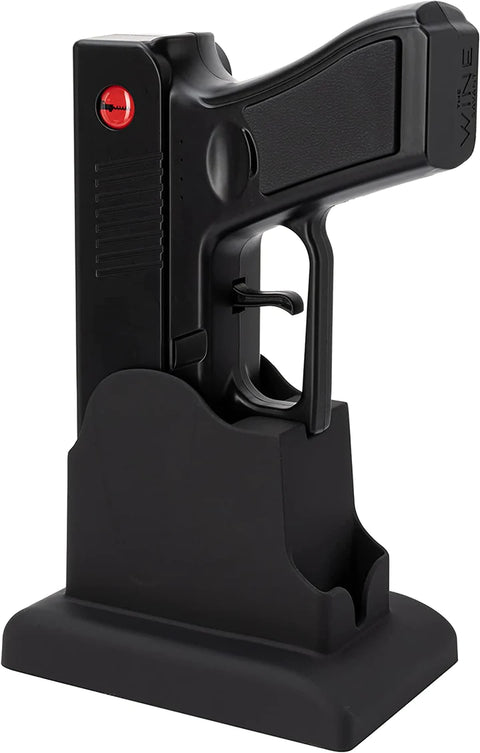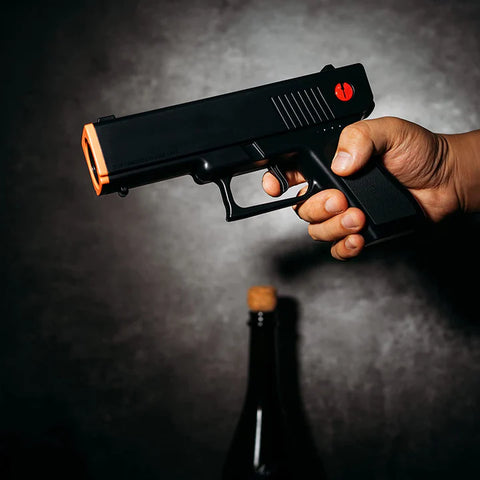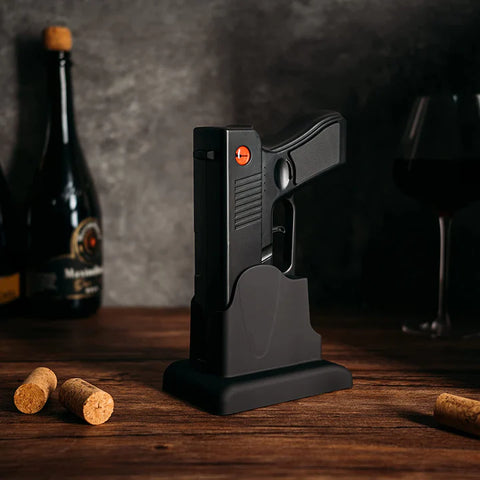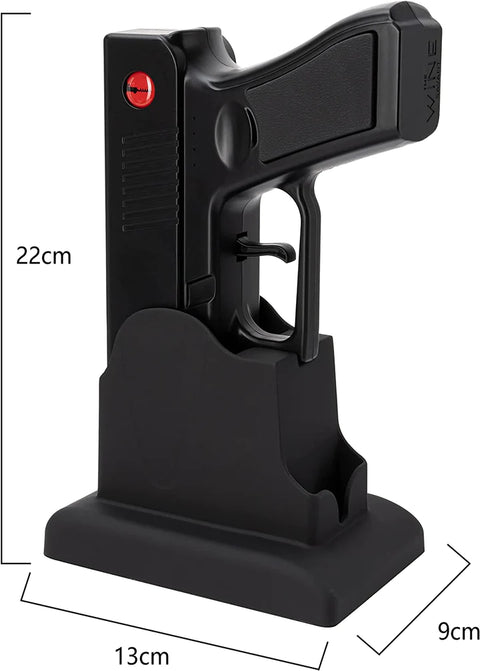 Electric Gun Wine Corkscrew Bottle Opener
No gun enthusiast can properly enjoy a bottle of wine without this pistol wine bottle opener! Featuring an electric opener at the pull of a trigger, this high-quality durable plastic wine opener allows all the manliness you need to open your bottle. With this electric bottle opener by your side, you'll be ready to pop open a bottle of your favorite fine anytime. The design is a must-have gift for military servicemen and women, police, and gun enthusiasts.

An essential upgrade to any bar or kitchen, this Pistol Bottle Opener is a plane inspired bottle opener. The bottle opener is precise, and also doubles as an exquisite decoration to display in your home. This high-tech precision artifact is the most important tool in your arsenal when it comes to having a good time. This electric bottle opener is shaped like a handgun, and crafted with extreme attention to detail.

For the gun enthusiast in our lives, this Electric Pistol Bottle Opener is going to impress. Gun enthusiasts rejoice - from the rechargeable holster, you can quickly whip out unique design and open a bottle of wine with the simple pull of the trigger.. Featuring a sleek profile, this opener opens bottles with ease. Simple and sleek, the unique design of this opener will add a cool factor to your bar necessities. Dimensions: 5" L x 3.54" W x 8.7" H

Tired of seeing the cork stuck in your bottle? No problem. The Electric Pistol bottle opener is strong enough to open it. For any handgun enthusiast, there's no better collectible than this pistol bottle opener. Each finish is hand crafted to replicate a traditional pistol. This opener is made from high-quality plastic and will open any bottle every time.

Pour yourself a drink and get ready for a relaxing time. The pisol bottle opener is a unique, high-quality, handcrafted piece of art that compliments any home, office or man cave. Having a gun in your bar, even as small as this bottle opener, might be just what you need to get some of that appreciation.. Great for parties and get-togethers, and a terrific gift for law enforcement, this is sure to impress. Cheers!