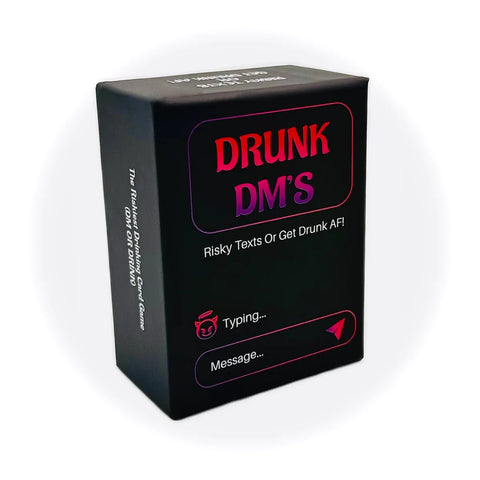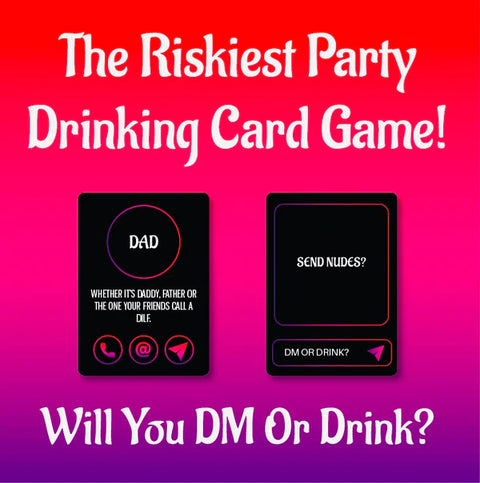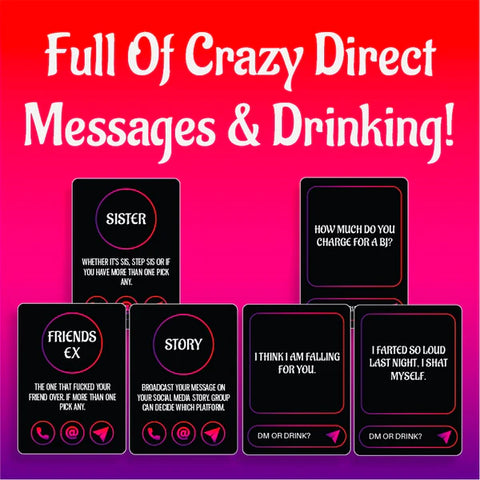 Drunk DMs Party Drinking Card Game
$53.87
$69.26
you save $15.39
Wanna Get Down In The DMs? 😏
The Riskiest Party Drinking Card Game Full Of Crazy Direct Messages And Drinking.

There are 125 cards in the deck; 45 contact cards and 80 direct messages to send.
The game is designed with outrageously daring cards to get you drinking.
However the more drunk you get the more messages you will be willing to send! 😉

Who texts these days? Social media is where it's at!
There is a mixture of contacts in the deck for you to message whether you're sliding into those dm's or sending an sms rest assured it'll be going down! 🤣

There are a variety of direct messages to send...
rizz lines, funny texts, love messages and obviously we make the naughtiest drinking games so expect naughty texts too! 😈

It is simple... Separate the deck into contact cards and message cards. Shuffle the cards and take turns picking a contact to message.

Now send the DM or drink!