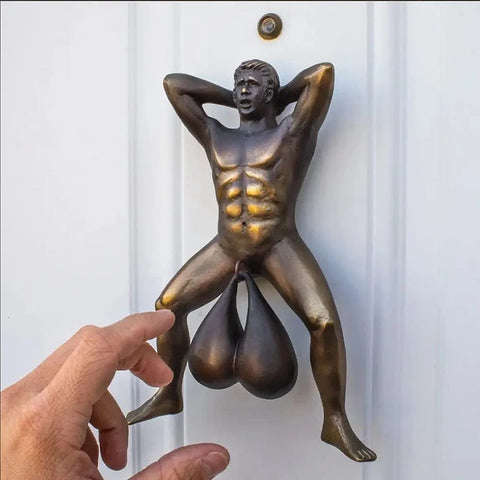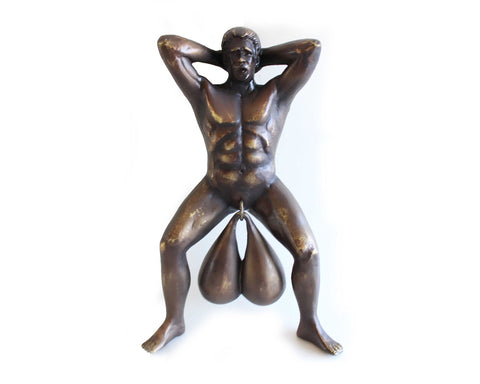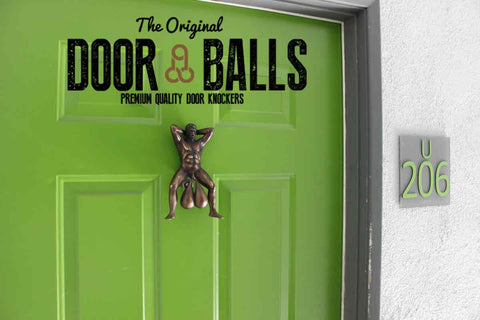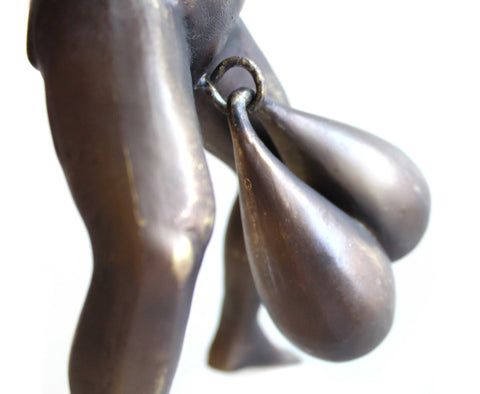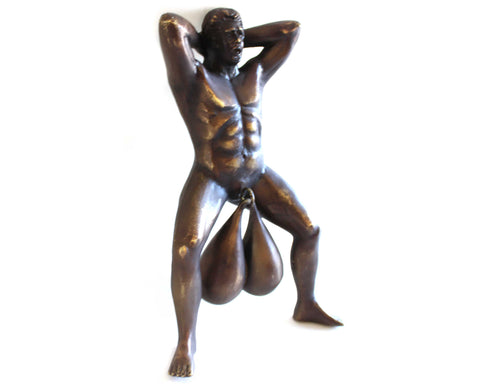 Doorballs Door Knockers
Show the world your balls with Doorballs, the world's funniest door knocker!
Measuring 9" tall, 6" wide, and 2" deep Doorballs are made from high quality PVC and are as strong as your bathroom plumbing!
Weighing in at just over a pound these balls will get the attention of anyone knocking at your door and make salesmen think twice before bothering you. With the included mounting tape, you can STICK these to almost any flat surface you can imagine.
Easily peel off your balls when you move or want to stick your balls somewhere else. Great for apartments, man caves, bathroom doors, access doors, unsuspecting neighbors, bathroom stalls, and anywhere else you can think of that needs your balls.
Discrete packaging in a white box, also available in brass!
FUNCTIONAL DOOR KNOCKER:  Strong and solidly built, Doorballs are not only unique door decor, but fully functional knockers.  Make an impression on anyone who comes banging on your door!
HILARIOUS GAG GIFT: Show the world your balls with Doorballs, a comically funny gift for men and women!  It's the perfect joke for a bachelorette party, a white elephant exchange, a quirky house warming, or a surprising Christmas morning.
HIGH QUALITY CONSTRUCTION: Made of the highest quality PVC and covered in bronzed looking coating, Doorballs door knockers measure 9″ tall by 6″ wide, and 2″ deep while weighing just over a pound.   They some heavy, well hung balls!
MOUNTS TO ANY FLAT SURFACE: The PVC Doorballs knocker mounts using the strong backing adhesive and work son any flat surface.  Wherever you mount your balls, they will be sure to grab attention!
READY TO USE: Featuring large, easy to grab "parts", Doorballs come fully assembled and ready to welcome visitors at the front door, in your man cave, or even your bathroom!
| | |
| --- | --- |
| WEIGHT | 16 oz |
| DIMENSIONS | 9 × 6 × 4 in |