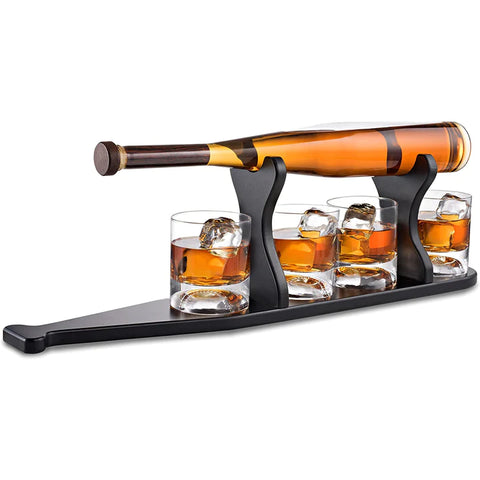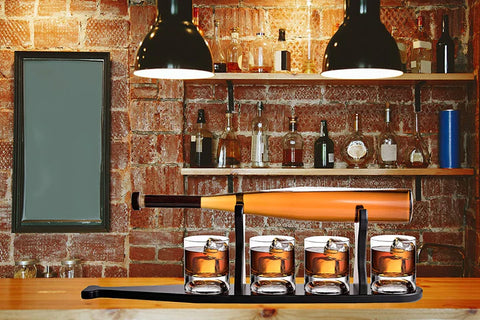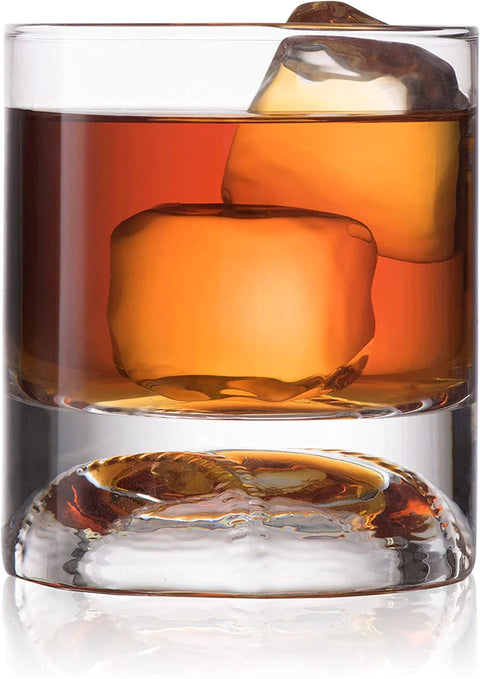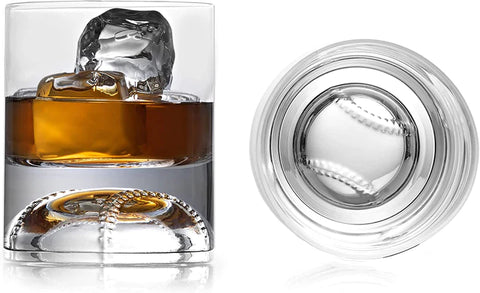 Baseball Bat Whiskey & Wine Decanter 4 Baseball Glasses
LIMITED EDITION BASEBALL SET - WITH A BEAUTIFUL MAHOGANY BAT SHAPED HOLDER: This is a limited Edition Large Baseball Decanter Bat and 4 Baseball Whiskey Glasses. The bat and glasses have many intricate parts and is exceptionally unique in design. Baseball Glass. Copyright 2019 Mark Sanders LLC.

LARGE BASEBALL DECANTER WHICH POURS OUT AT BASE OF THE BAT: Large 750 mL capacity BASEBALL decanter, enough to hold the contents of a standard whiskey or wine bottle as well as most bottles of scotch, rum and hard liquors. Just pop open your bottle and pour out the entire contents easily into the decanter.

UNIQUELY DESIGNED BASEBALL GLASSES: This is truly a unique set. 100% Lead free borocislicate glass. Makes a great and unique alternative to crystal and glass decanters. It is a great conversation piece or a finishing touch for a home, bar or office. Elegant to display proudly and serve guests with.

GOOD FOR MANY DRINKS AND ANY BAR: Great for vodka, liquor, whiskey, and more, this is one set that will make you stand out. This large artisan designed baseball decanter with a glass-blown bat is a beautiful way to serve expensive alcohol.