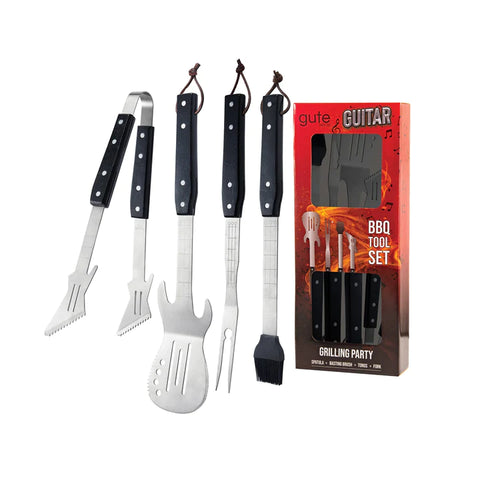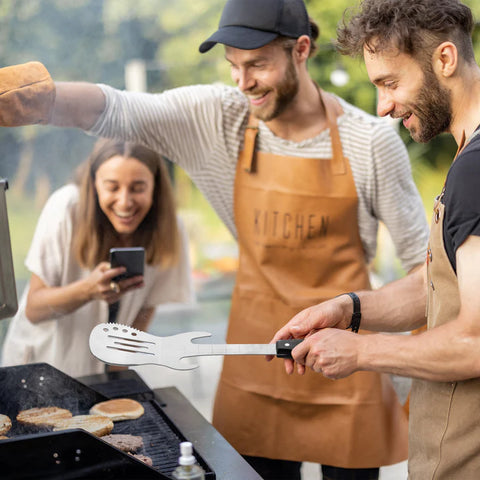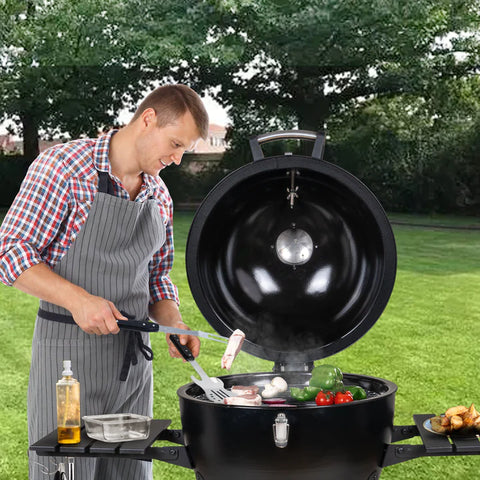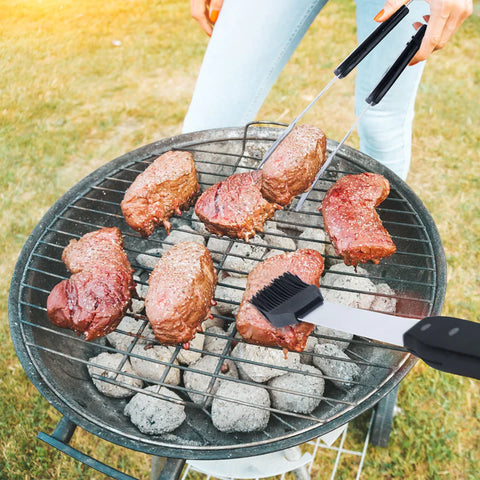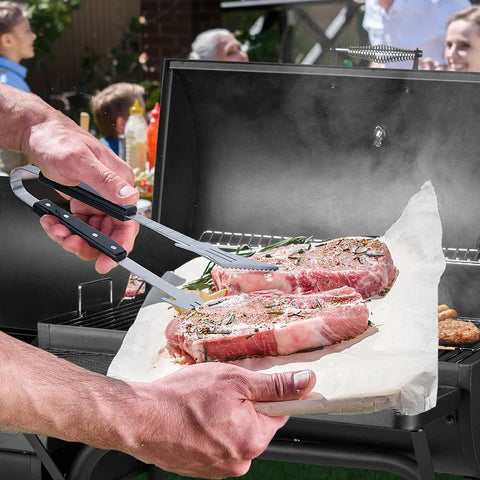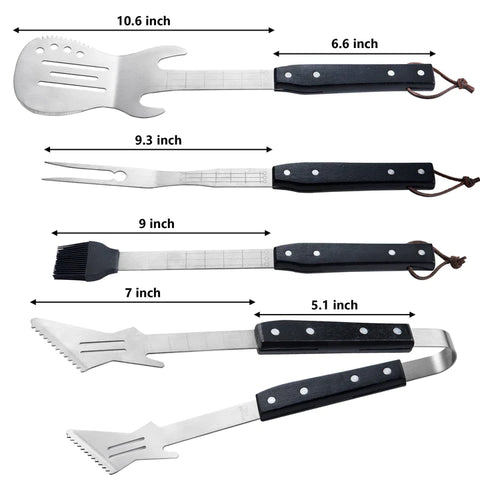 4 Piece Guitar Stainless Steel Grilling Accessories Set
You love music, and you love to cook. So we thought it would be great to combine the two, and give a gift that any guitarist would certainly love to receive. That's why we've put together a premium set of five guitar BBQ tools. This includes a grill fork, spatula, silicone basting brush and tongs for great taste all year round!

Perfect for a family BBQ and grilling, the 5pcs guitar-style barbecue tools tool set makes a great gift for the music-lover in your life. This BBQ grill set is made of high-quality stainless steel and features ergonomic designs that provide comfort and balance while you cook. All the tools are stainless steel with a beautiful glossy finish and heat-resistant smooth rubber handle. A great gift idea for any occasion!

This guitar-style barbecue set helps you to get your steak or BBQ chicken ready after a nice jam session. The ideal set of grill tools for your backyard BBQ, these guitar-style grilling utensils are sure to spice up your grilling experience. For use with all kinds of barbecues and cookers, this versatile set includes a grill fork, tongs, spatula, and a silicone brush. The bright design is sure to make you smile while grilling.

Get ready for a concert with this kit that features the most important tools needed to BBQ your delicious food! This set is designed for those who like to grill. It is the perfect gift for your family and friends who love to cook out or play guitar. Both unique and useful, this set adds a nice touch to any backyard. Each tool features a unique design and assists in achieving a smoky, juicy steak every time.

Tired of your old barbecue tools? We have the perfect solution for you. A BBQ set that makes grilling safe and fun. This 5pc guitar-style BBQ set is ideal for home, camping or travel. The exquisite guitar-style of tools will leave your guests in awe! When you are in the mood for cooking your favorite food, this complete grilling set is the perfect addition to any occasion. Make grilling, BBQ, outdoor entertaining, and cooking easier with this 5 piece set!