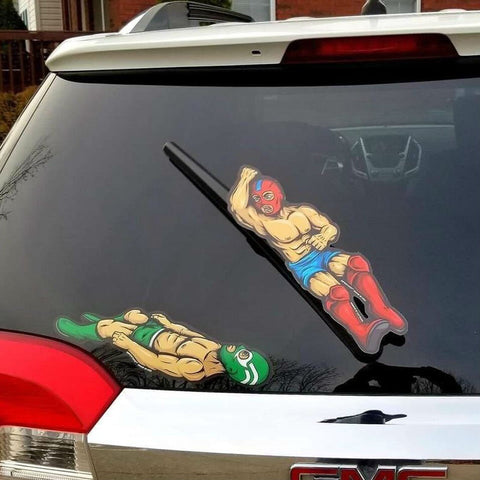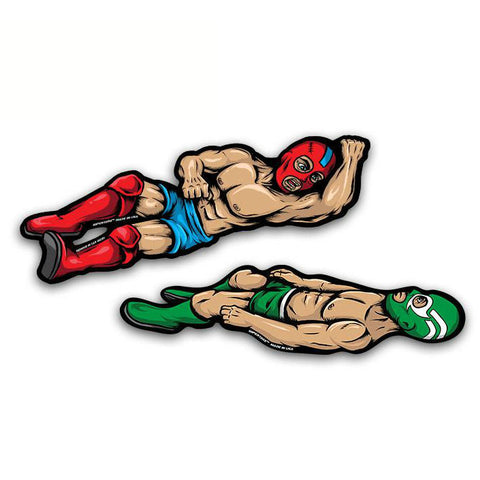 Luchador Elbow Drop Windshield Wipers
Love wrestling?  This awesome, viral design with two masked professional wrestlers is sure to please any wrestling fan, and everyone behind them. Universal size fits most left or right sided wipers.  The red wrestler WiperTag is double sided (reversible) for either side.
Approximate measurements: (does NOT need to match your wiper blade size)
Red Wrestler WiperTag 13" x 3.75"
Green Wrestler Decal 13" x 3.75"