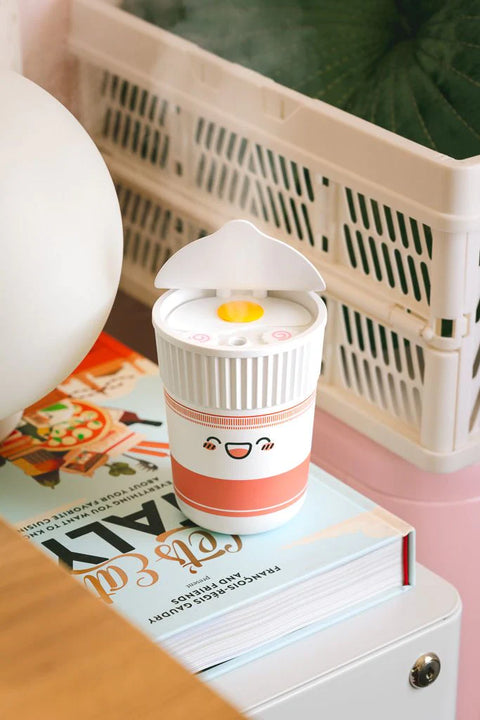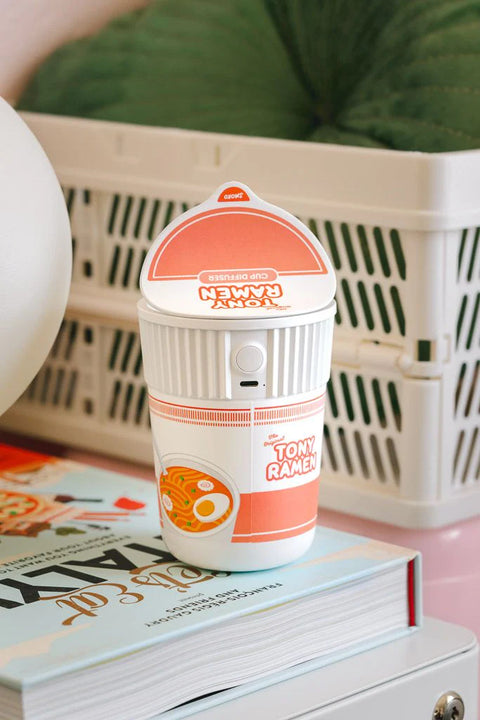 Tony Ramen Diffuser
In the game of Desk Decor Superiority, there is a new champion that will win every time— The USB-powered Ramen Cup Diffuser! Take your self- care game to the next level in this quirky ramen-themed diffuser. Just plug it in to your computer's USB port and let the steam steal away your stress. #youarewelcome

The Basics:

USB powered
Size: Approx. 5 x 4 x 4" (with the lid 7 x 4 x 4")
The lid is removable
Material: ABS Plastic
Capacity: 300ml
Auto shut-off after 8 hours of use
How to Use:

Only use purified water with the diffuser. Non-purified water will cause diffuser to not work.
Make sure cotton stick is completely wet before use.
Do not use essential oils, only use purified water.