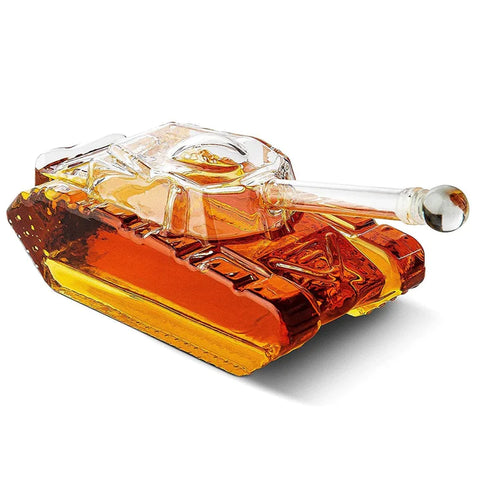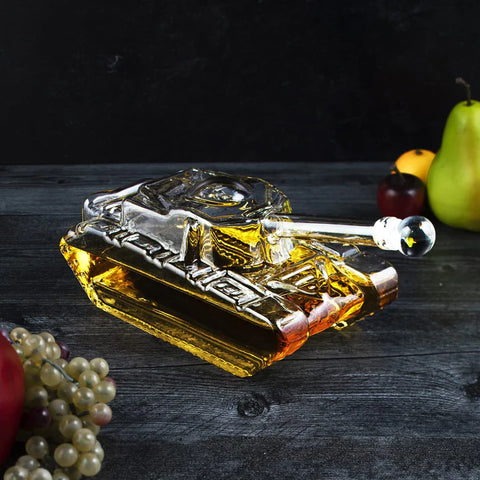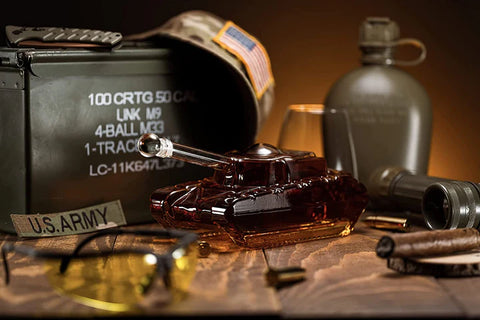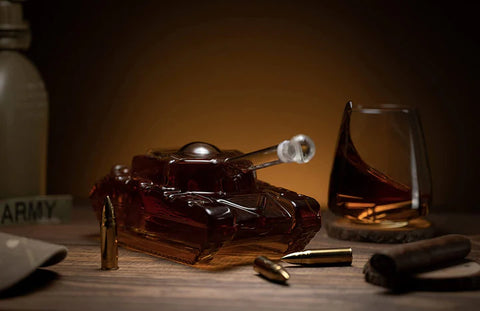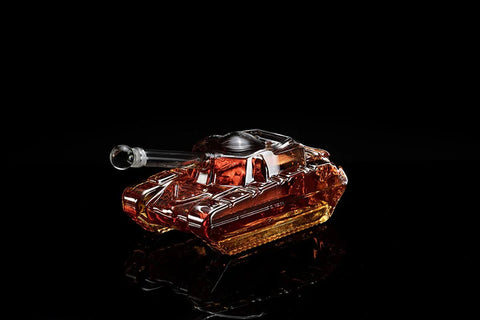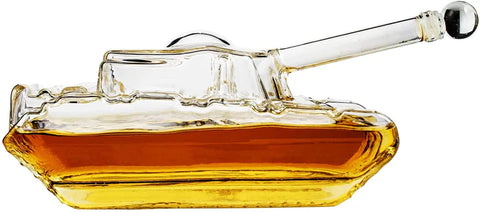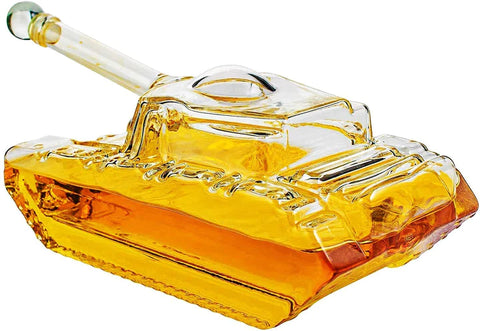 Tank Whiskey Decanter
A beautifully detailed tank decanter for your home bar! Showcase your admiration for the military and it's fearless tanks with this elegant tank decanter. The decanter features an original decanter body with a sphere stopper. This tank decanter is a daring hallmark of our patriotic glass collection. Mouth-blown and hand-cut borosilicate from master glass blowers.

Each fabulous piece of borosilicate barware from The Wine Savant is mouthblown before being embellished with a variety of cuts by hand. Each drinking experience, whether it's a celebration, wedding anniversary or birthday is special. Make it unique with this beautiful tank decanter. This decanter will be perfect for any bar table, making a statement to your class and sophistication.

The tank decanter is precision handcrafted with rich details. It offers a refined, masculine, and stately dramatic appeal. Aerate your favorite vintages in the stunning clarity of borosilicate glass, mouth blown by artisans and cut with elegantly tapered facets for a stunning display of a war machine.

There's regular whiskey decanters, then there's the handblown tank decanter, exclusively from the Wine Savant. Showcase your army strong lifestyle and military family heritage with this stunning tribute to soldiers from all over the world, from active-duty service members to decorated veterans.

A great gift for former and active-duty military and law enforcement as well as sport shooters, range members, and general gun and military enthusiasts. Surprise the gun or army enthusiast in your life this upcoming Christmas, Valentine's Day, Veteran's Day, Father's Day or birthday with a gift they'll love.