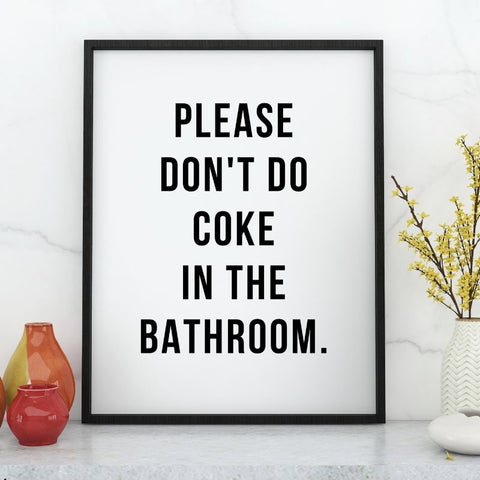 Please Don't Do Coke In the Bathroom Minimalist Print Poster 11x17
Description: Just a healthy "non-druggy" reminding you to avoid the white lines. This authentic piece of printed paper will keep you sober. And, no, I do not mean from alcohol. My parents bathroom is supposed to be a "safe space" and not your typical Euphoria Episode. So please, snort the coke in the alley way out back and do so discreetly. 
Blurred Lines:
Buy your own damn frame.

Poster measurements: 11" x 17.

Printed on matte photo paper.

Does not prevent relapse.

Great for a sleek and modern decor.