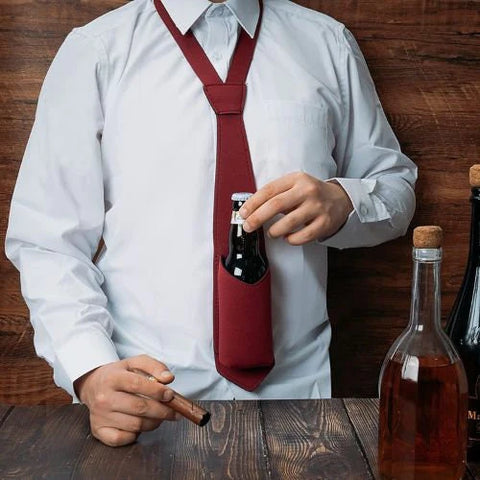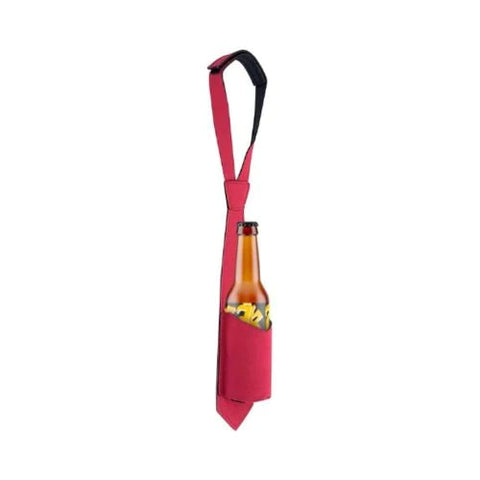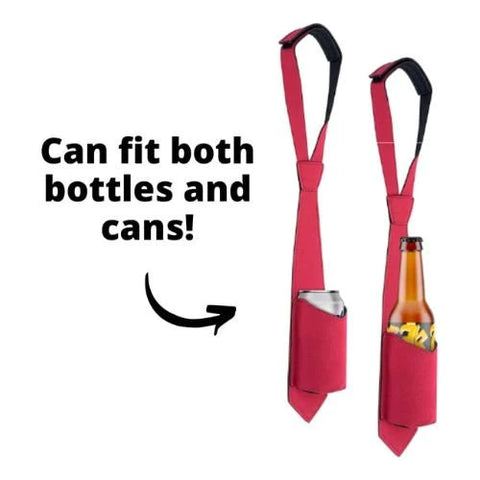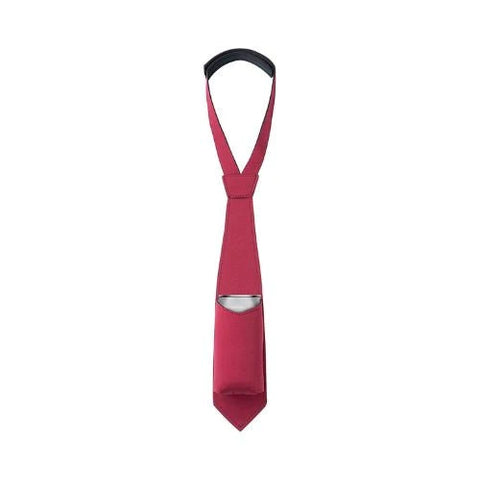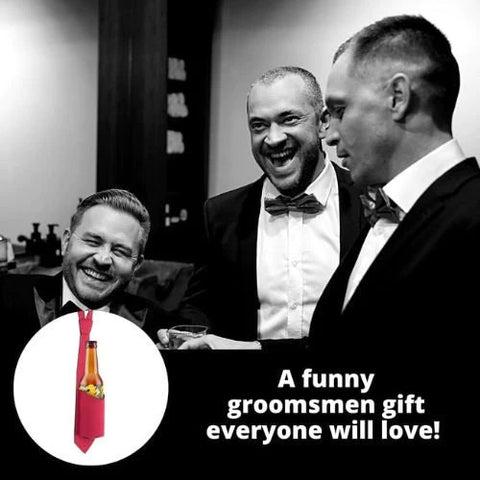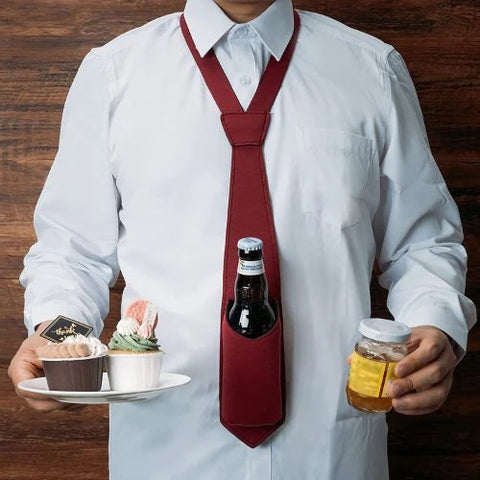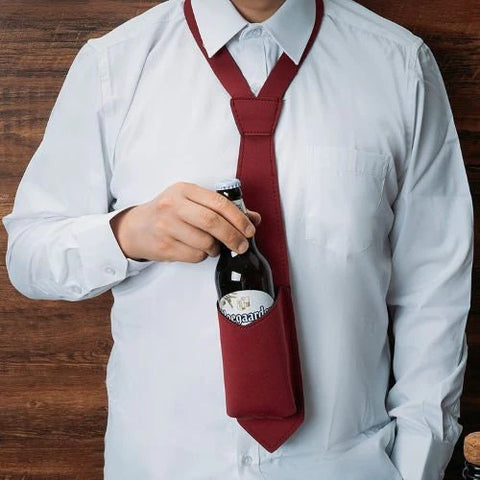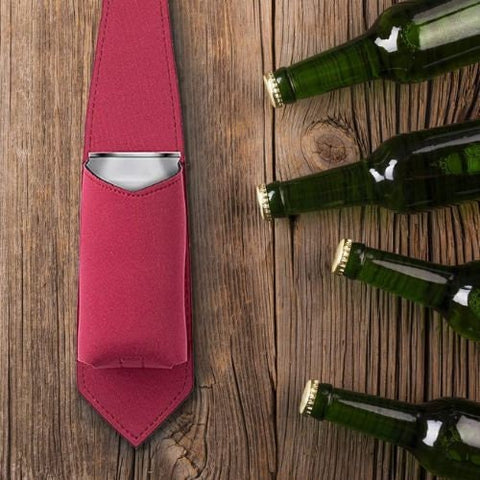 Necktie Beer Holder
Our Beer Tie Holder will keep your favorite beer, fresh and right at your fingertips. It's functional, fun and easy to use, just pop in your favorite brewski and let your tie do the rest! This Beer holder is perfect for any occasion. Give it as a gift to your favorite beer enthusiast and they'll appreciate it forever. Keep your beer cold and close where you want it, never miss a sip. The Tie Beer Holder has a strong, easy grip that stays put on your tie.

Keep your drink of choice close with our Tie Holder. Fashionable, full of fun and so easy to use, this is a great stocking stuffer for yourself or for a friend. Holds any brewery beer bottle or can coolers. Let's face it, beer can be cumbersome to carry and sometimes half of the fun is drinking while you are still walking. That is why we were thinking how much better would life be if we had a way to store that beer so that we could literally hold on to both ends of the enjoyable life experience?

This is the perfect Groomsmen gift or anyone who loves beer! The Tie beer holder is the ultimate accessory for any man's wardrobe. This holder has a velcro strap that connects to your necktie and holds a standard can or bottle of beer. Add personality to your bottles with our Beer Bottle Holder, featuring a tie that allows you to turn your favorite bottle of beer into a statement piece. Relax and enjoy your beer anywhere with this unique beer holder.

You can never have enough beer, and this tie beer holder is a great way to always have it on hand. You're sure to be the life of the party with these! If you're a beer lover, this is the perfect accessory for you. Carry your favorite beer wherever you go with this handy tie beer holder. Every now and then you'll want to grab a beer when you're out on the town. This simple little tie is the perfect way to carry it around with you all night long.

Beware — those looking for the perfect accessory are about to find it. With the Tie Beer Holder, beer enthusiasts can now hang their bottles and cans on your neck. The perfect gift idea for any party animal that doesn't like to carry around their beer or wear a bag. This makes for the perfect bachelor gift, groomsmen gift, birthday gift, fraternity gift, and for those that know how to party! This nifty holder was designed to keep your hands free and still enjoy a drink!