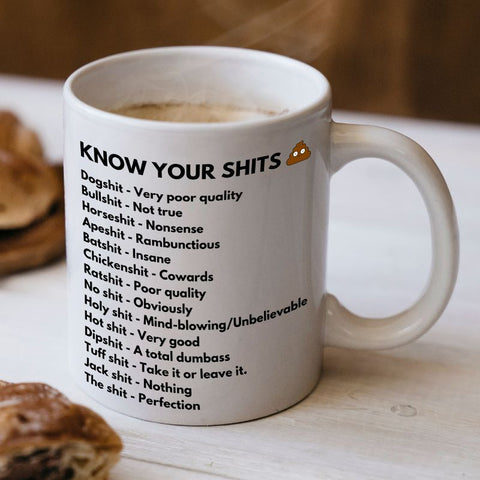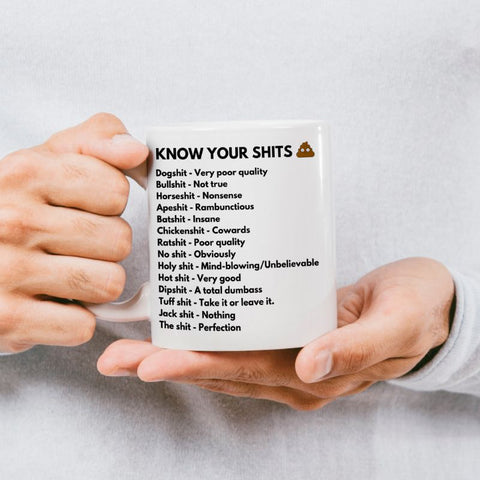 Know Your Shits Mug
Introducing the Know Your Shits Funny Mug - the perfect way to start your day with a side of humor! With this mug, you can learn about all the different types of shits out there - from the very poor quality dogshit to the unbelievable holy shit.
Whether you're sipping on your morning coffee or indulging in a mid-day tea break, this mug is sure to bring a smile to your face. Plus, with its durable ceramic material and spacious size, you can enjoy your favorite beverage without worrying about spills or running out of liquid.
So if you're tired of the same old boring mugs, it's time to upgrade to the Know Your Shits Funny Mug. It's the perfect conversation starter, and it's sure to have everyone laughing and enjoying their drinks. And who knows, you might even learn a thing or two about different types of shits along the way!