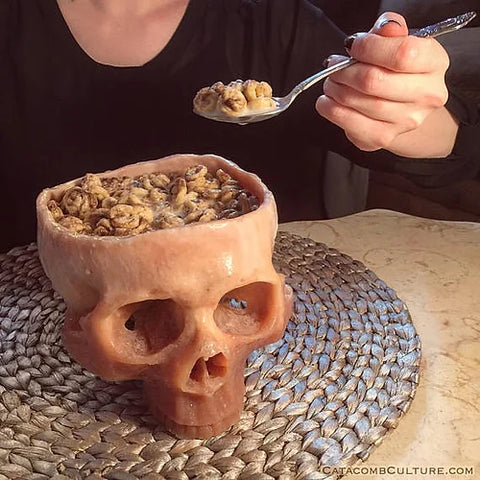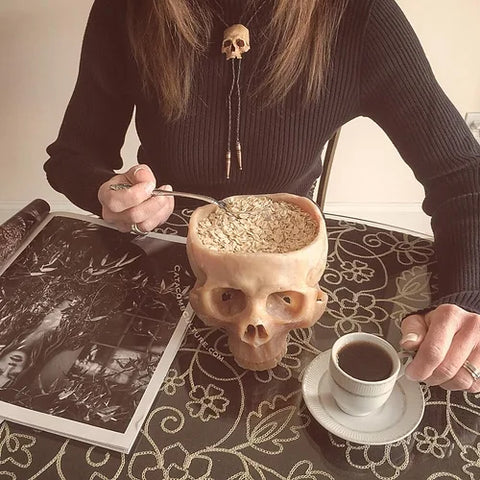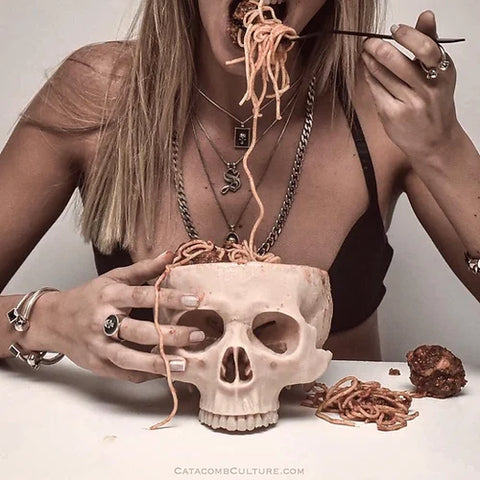 Human Skull Bowl
Introducing the Human Skull Bowl - the perfect addition to your collection of unique and macabre home decor. This stunning piece is crafted with food-grade materials, so you can use it to serve your favorite snacks, desserts, or even as a centerpiece for Halloween parties.

Each bowl is carefully handmade by a skilled artist and is a true collector's item. No two bowls are exactly alike, as each one is lovingly crafted with unique details and finished with various stains and paints.

Please note that due to the handcrafted nature of this product, orders may take longer than expected to ship. We take the time to ensure that each piece is made to our high standards, and we do not offer refunds.

Whether you're looking for a conversation starter for your next party or a unique addition to your home decor, the Human Skull Bowl is the perfect choice. Order yours today and experience the craftsmanship and attention to detail that goes into every piece.