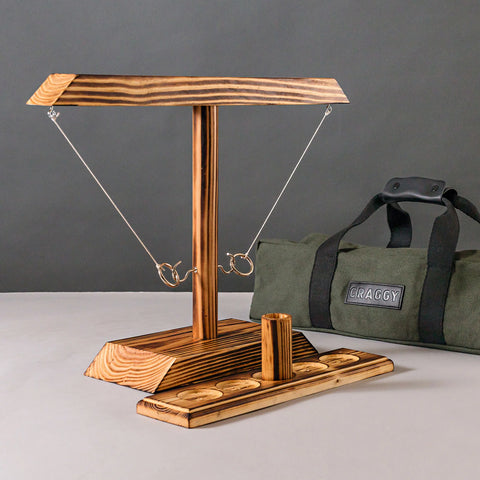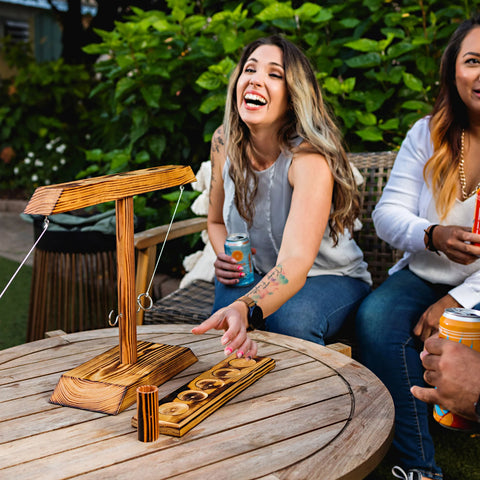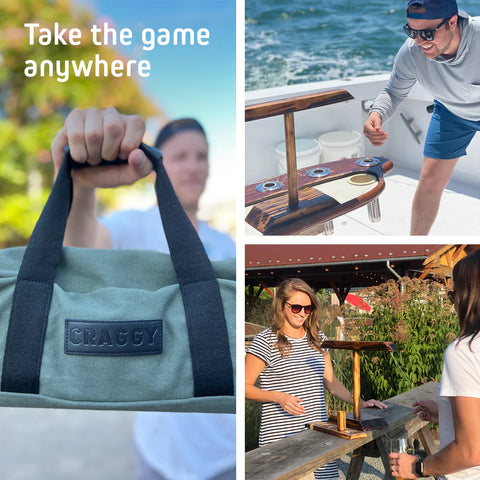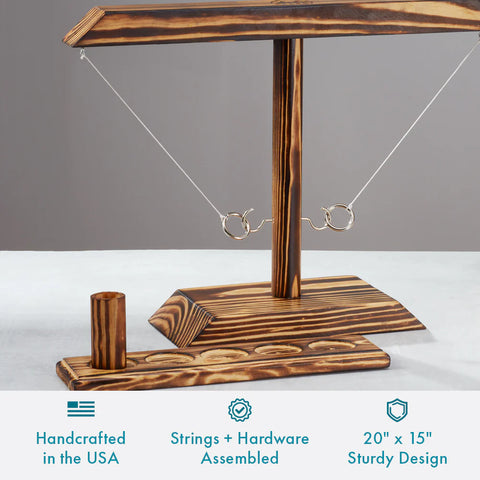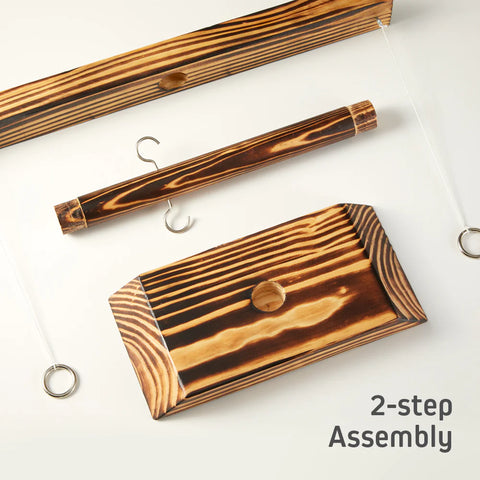 HOOKS! Ring Toss and Shot Ladder® - Burned
$123.96
$137.73
you save $13.77
From the team that created the viral party game - CraggyGames. Handmade and assembled by skilled woodcrafters, HOOKS! is the best game to compete with friends at your next tailgate, backyard party, or night out at the bar.

How to Play the popular Shot & Ladder:

Place the shot cup in the center of the Shot Ladder, tap rings and start swinging the ring! Every time you land on the hook, move the cup one space towards your opponent. Continue play until the cup is off the ladder in front of your opponent.
- Protective coating to perserve game from scratches and Mother Nature
- Hand built with locally sourced southern yellow pine
- Stainless steel hardware assembled and comes pre-strung
- Collapsible 3-piece design for easy travel
- Made in the USA
- Durable canvas Carrying Case


Dimensions: 15" tall x 20" long
Free U.S. Shipping: Standard 3-5 business days

Worldwide Shipping
Shipping costs calculated at checkout: Standard 7 - 14 Days