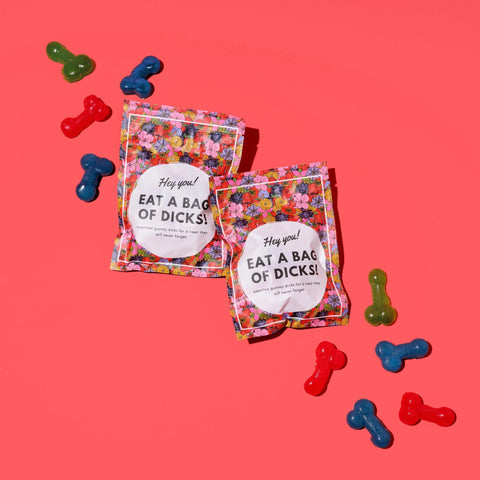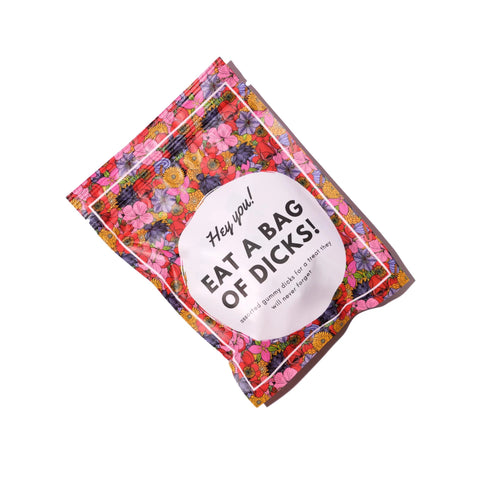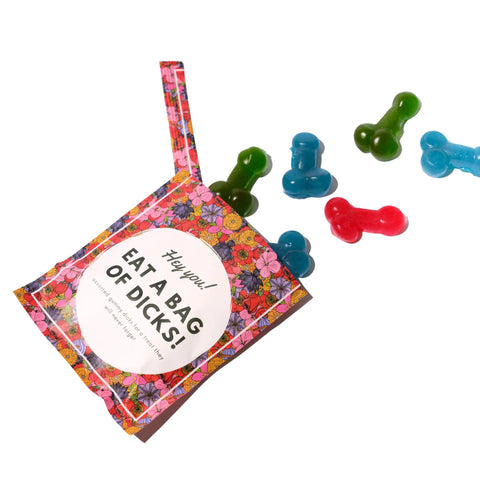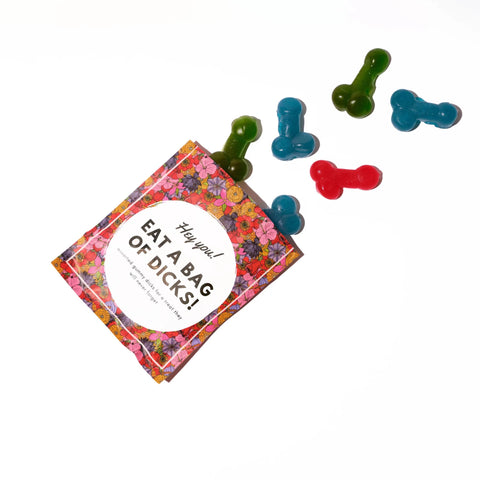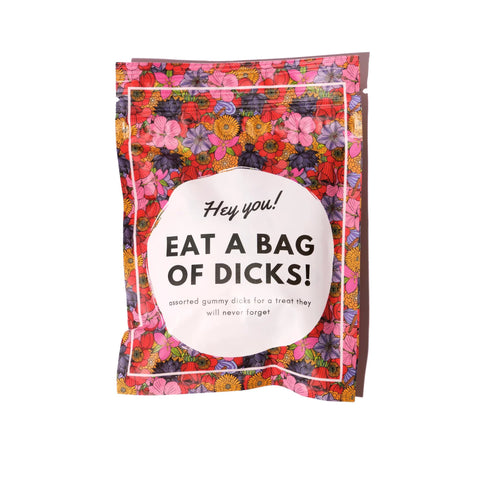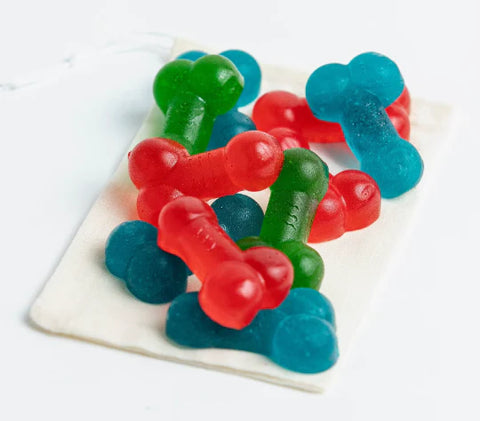 Premium Bag of Gummy Dicks
$27.57
$34.47
you save $6.90
They are what they eat, that's why they're a dick! Send a Premium Bag Of Gummy Dicks anonymously to anyone who deserves a tasty dick treat.
Premium Bag of Gummy Dicks sent anonymously with a stock message, this product will get your point across in a way that nobody will mistake. 
IMPORTANT: Make sure you put the recipient's name and address in the shipping option. Otherwise it's you that ends up with the bag of dicks, albeit deservedly. 
**Recipient and purchaser must be 18 years of age or older**