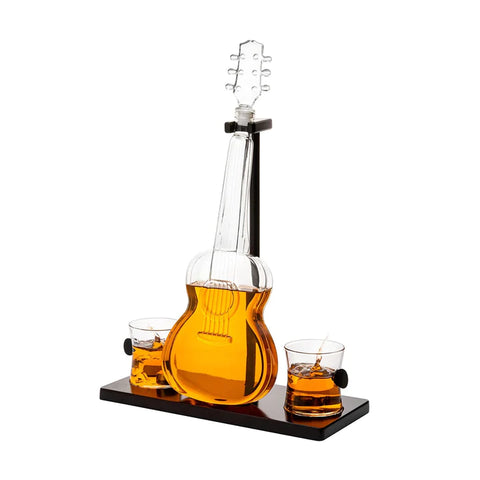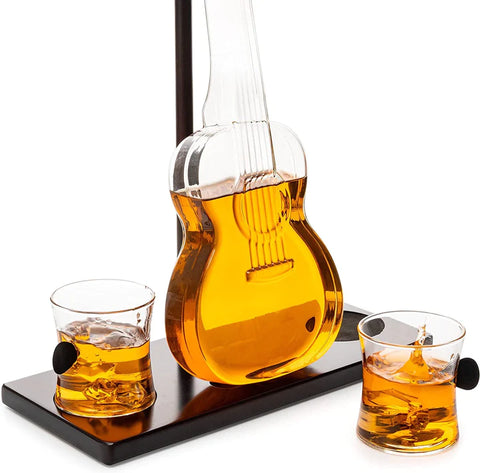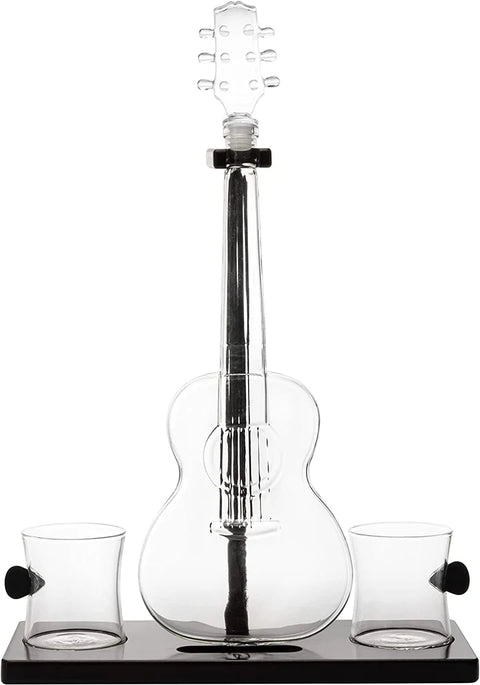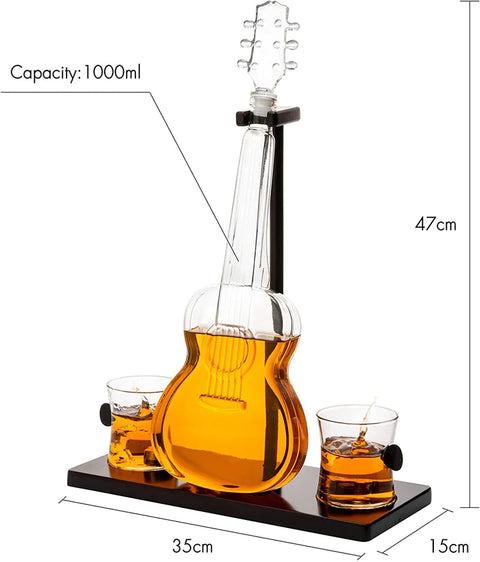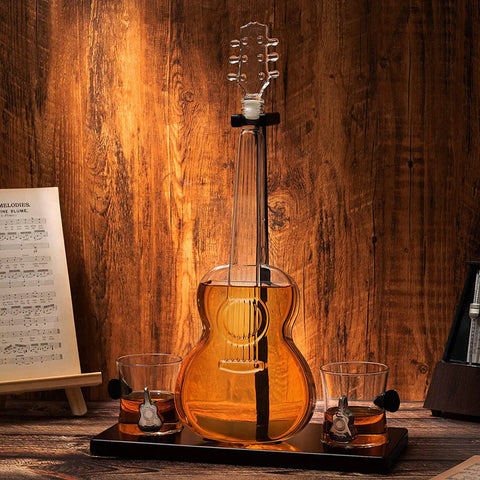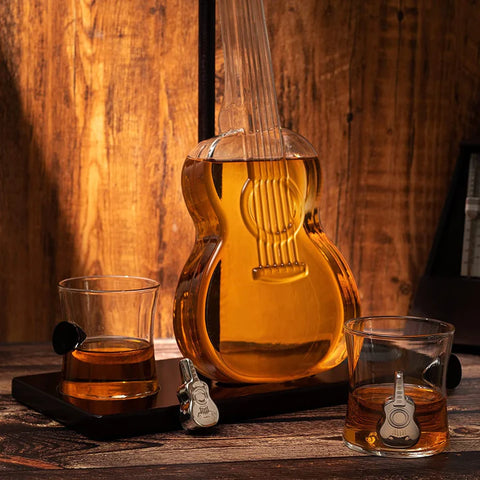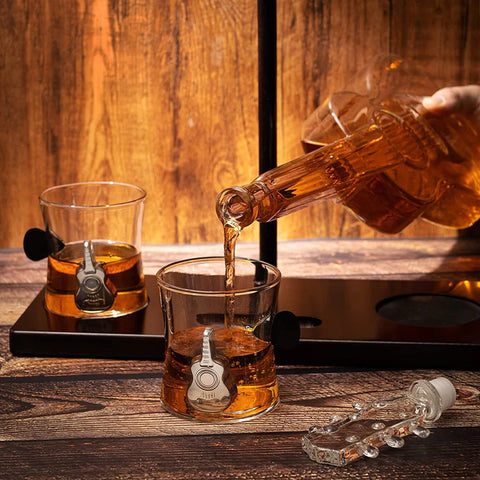 Guitar Whiskey Decanter
$179.06
$220.40
you save $41.34
Do you love to strum a tune? Do you like to sip whiskey as you sit back and watch the sunset? Or maybe you just want a beautiful decanter to set out on your bar? Then this is the perfect addition for your home bar. This beautifully handcrafted decanter is the ideal accessory for enjoying whiskey, scotch, bourbon or any of your favorite spirits. This is the ultimate accessory for a professional or amateur guitarist! Need a gift for the musician in your life? Look no further!
If you know a musician or a whiskey lover, you have found the perfect gift with the Guitar Whiskey Decanter. Spice up your music room with this very unique yet beautiful 1000ml decanter that measures approximately 14" in height. A one of a kind piece of art. Great music is best enjoyed in the company of other great music lovers. This Guitar Decanter with two 10oz whiskey glasses will make a great centerpiece for your coffee table or bar.
Add some class to your collection with this attractive and unique Whiskey decanter. Receive compliments and Rock On while enjoying a fine dram of whiskey. This decanter is made of high quality borosilicate with a shiny black base, the top opens simply by turning the guitar handle to pour. Pour your favorite whiskey, scotch, bourbon or spirits into the beautiful guitar glasses adorned with guitar pick handles and compliment your bar while you add a little extra elegance to your jam sessions.
For music lovers and guitar players, the guitar is the perfect gift to commemorate a performance, or a memorable gig. Our whiskey decanter set will generously allow your guests to sample a variety of liquors in style. Show your love for music and whiskey alike with the Guitar Wine Decanter. A beautiful accessory for any home bar, and a unique design that will make any or guitarist turn their heads. This decanter makes a great gift for any enthusiast or collector of classic guitars!
Let your whisky bask in the glory of a musician's love with a unique whiskey decanter that looks like an old-timey acoustic guitar! This beautiful glass decanter pours smoothly and is the perfect home for your favorite bottle. Add a touch of class and music to your home bar! Designed to be the centerpiece of your home bar, this guitar decanter is a conversation piece. Make every drink your show by keeping your favorite spirits on display with this elegant and modern guitar whiskey decanter.