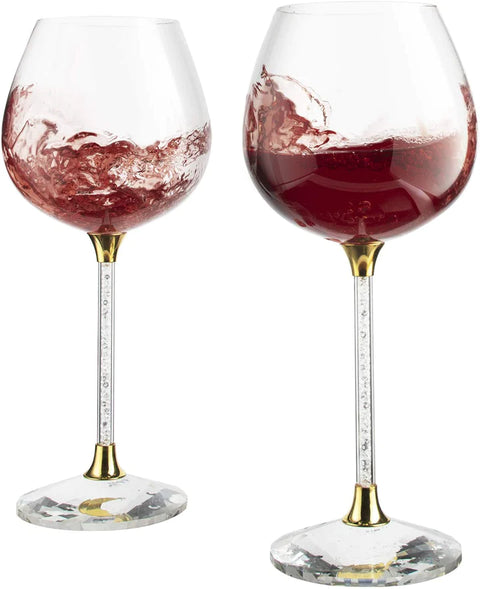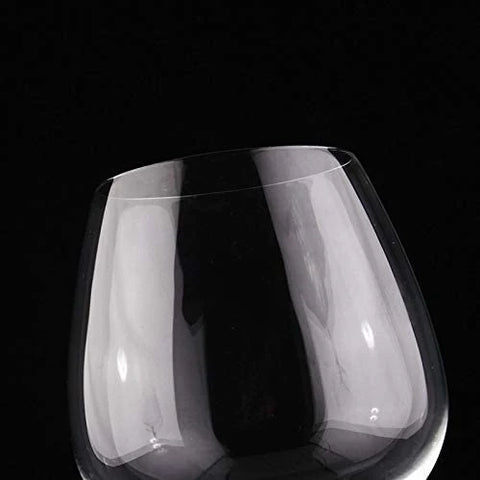 Crystal Wine Glasses Diamond Filled Stem
These Crystal Wine Glasses from Wine Savant would be the perfect addition to any household, bar or restaurant.The long stem gives class while the yellow gold gives a feeling of class and luxury. Perfect for dinner parties or just for a glass of wine to unwind. The enchanting wine glasses are great for any occasion; they add a complimenting shine to any beverage that has the pleasure of making its way into the glass.

These beautiful glasses with Diamond filled stem make a wonderful gift for the Holiday Season, Valentines Day, Mothers Day, Birthdays, Anniversaries, and more. Additionally, they are an incredible fit for dinner parties and everyday use. This set will make one stand out- guests won't be able to resist talking about it long after they're done drinking.

The holiday season brings happiness and warmth, but also the stress of finding the PERFECT GIFT. Make your gift memorable this year with these enchanting crystal wine glasses. Their classic shape and handmade quality have an air of elegance, yet the unique stem adds not only a luxurious touch but also a comfortable way of enjoying your drinks.

ELEGANT DESIGN, EXCELLENT CRAFTSMANSHIP: Each Beautiful wine glass was individually hand designed. The stunning structure and stem make this glass unique.
The Wine Savant's products are eye-catching, and a delight to look at. Our versatile, hand crafted designs can be used for entertaining, casual dinner, formal events, or any occasion. Just drink and relax with friends and family.