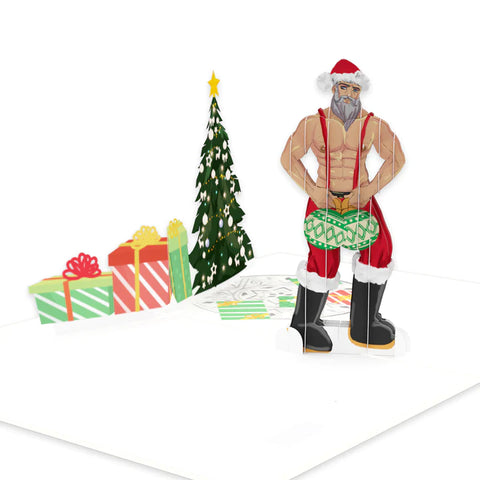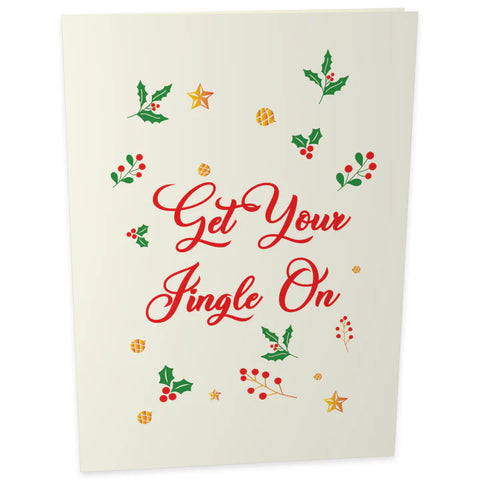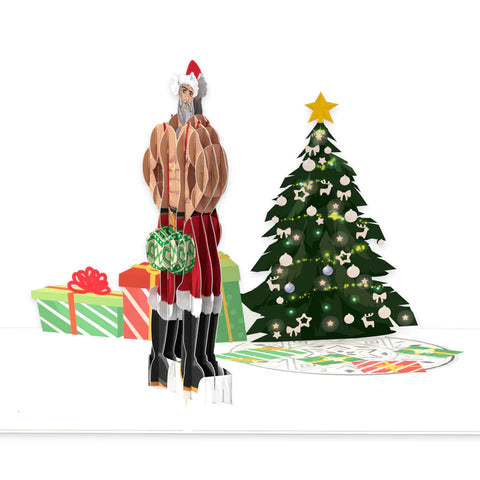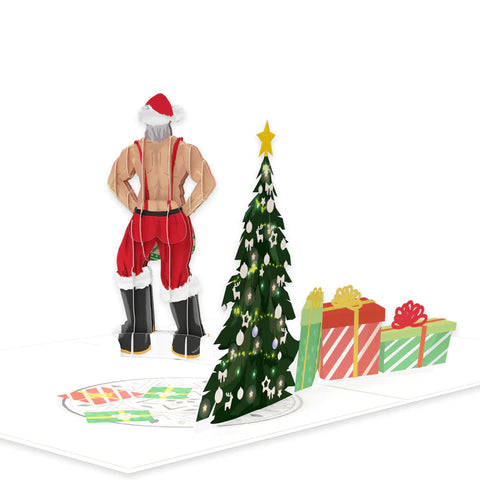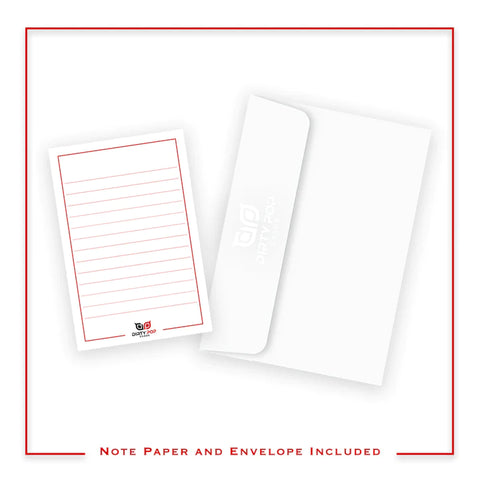 Jingle Balls Funny Christmas Card
'Deck the halls with a set of juicy jingle balls.

'Twas the night before Christmas, you were craving a rump. Daddy Claus came through with a simple, "U up?" Your loins were on fire, a conclusion forgone; all thanks to this reminder to, "Get your jingle on." While mounting his lap, you might feel a tingle. The 3D greeting is to blame... but beware: it jingles. They say "size doesn't matter" in writings on the wall, but they clearly haven't rattled a set of big festive balls!

Once you jangle these dangling balls, you'll witness the whitest Christmas of them all.

Perfect Occasions: 
There is only 1 occasion for this, and that's CHRISTMAS!!!

What's Inside:

Card size: 5" x 7" (13cm x 18cm)

Envelope size: 5" x 7" (13cm x 18cm)

Note card for handwritten message: 4" x 6" (10cm x 15cm)

"Get Your Jingle On" on front cover of card

3D pop up jingle balls on inside of card