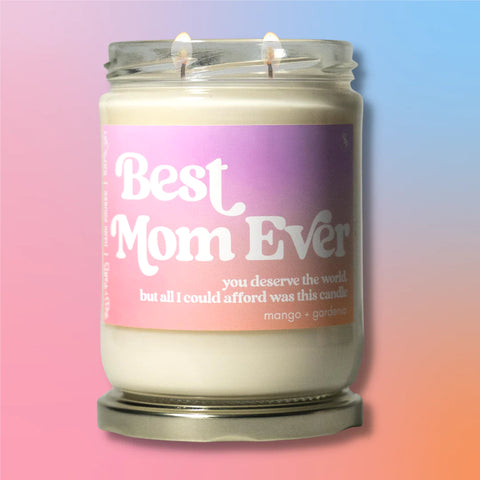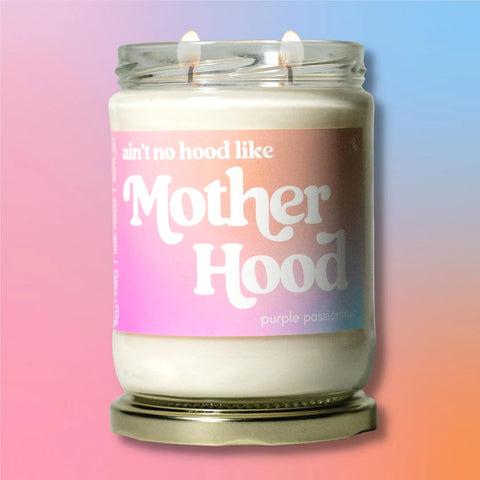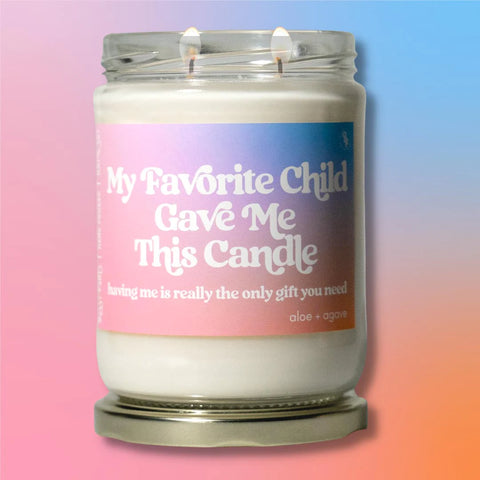 Mother's Day Candle
Introducing our Mother's Day candles, the perfect gift to show your mom some love (and make her laugh too).

For the mom who's simply the best, we have our Best Mom Ever candle. It's a tropical paradise in a jar with juicy mango and vibrant gardenia scents blended with peach, coconut, and musk. Just light it up, close your eyes, and you'll feel like you're on a sunny beach vacation with your favorite person - your mom.

If your mom is a supermom who's been through it all, then our Ain't No Hood Like Motherhood candle is the one for her. With the fruity and zesty scents of purple passionfruit, pineapple, peach, and grapefruit mixed with juicy mango and coconut, this candle will give her the energy boost she needs to tackle whatever the day brings.

Finally, if you want to show your mom that you're her favorite child (we won't tell your siblings), our My Favorite Child Gave Me This Candle is the perfect choice. The bright, fresh scent of sweet agave, aloe, green leaves, chrysanthemum petals, and earthy patchouli will transport her to a blooming garden on a warm spring day.

Our candles are 16 oz, with a double wick and over 50 hours of burn time. Plus, they're made with all-natural soy wax and lead-free cotton wicks, so you can feel good about the gift you're giving. Give your mom the gift of laughter and relaxation this Mother's Day with our candles - she deserves it!