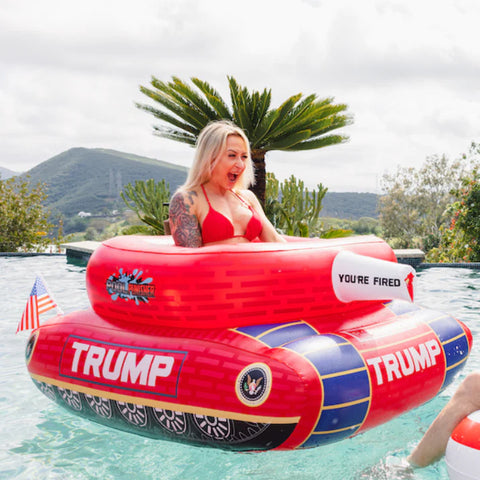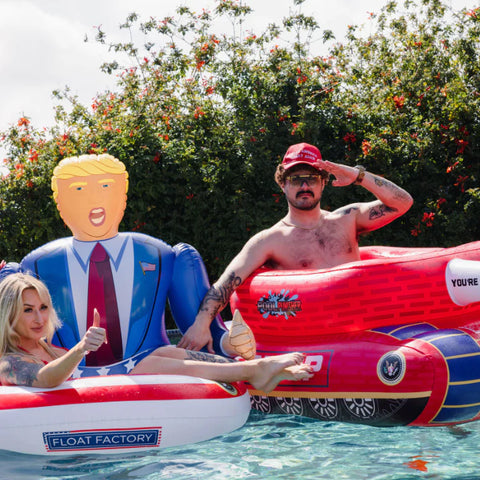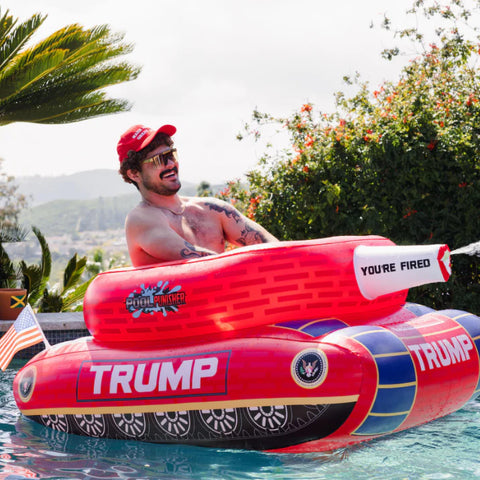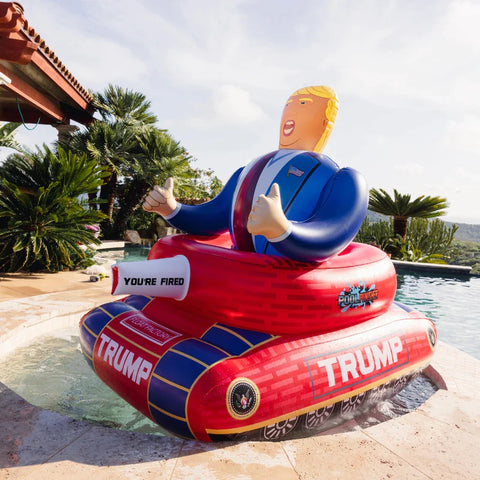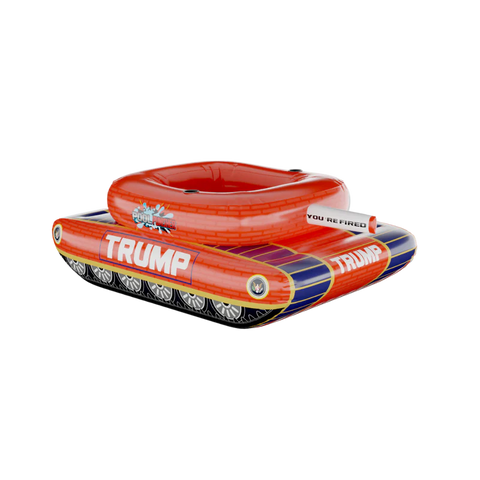 Trump Tank + Water Cannon by Float Factory
BING! The one and only original Trump Tank is ready to blast away the haters and losers. The most tremendous, bigly float around brings liberal tears everywhere it floats. Secure the water, borders, and the 2024 election all in one product.


FEATURES
HOSE THE HATERS

 

- Hose down the haters from a distance of up to 50ft. with your tremendous Punish Pumper. Bing!  
MANEUVER BEAUTIFULLY

 

- With up to 300lbs you can beautifully maneuver around the open waters with our ultra MAGA patented leg mobility design. It's like you're at your very own Mar-A-Lago private pool.
TRUMP ALL WATERS  - The Trump Tank is meant for all patriots ages 5+ and any body of water including; private pools, private rivers, private oceans, private lakes, private islands, and even public swamps….. #draintheswamp.
IT'S A PARTAY!

 

- Comes equipped with magnificent tie ups and cup holders. Link up your Punisher Partay and win bigly without ever spilling your drink.
WHAT'S INCLUDED?
FAQ
What is the recommended age for Float Factory floats?
We recommend Ages 5+ & up. Float Factory floats are not a life saving device. Do not leave children unattended while in use.

What is the weight capacity for Float Factory floats?
 The Float Factory floats can hold up to 300lbs. or 136kg.
Are there special maintenance requirements?
Your float with last for several amazing experiences with proper maintenance. After each use, please remove from the water and rinse with fresh water. Ensure float is completely dry. Deflate until flat, fold and store for your next float experience. Store your deflated Float Factory float in a cool, dry place with no UV exposure to protect against sun damage.