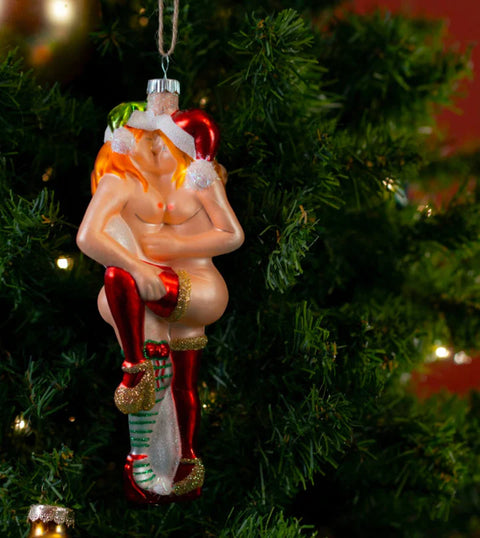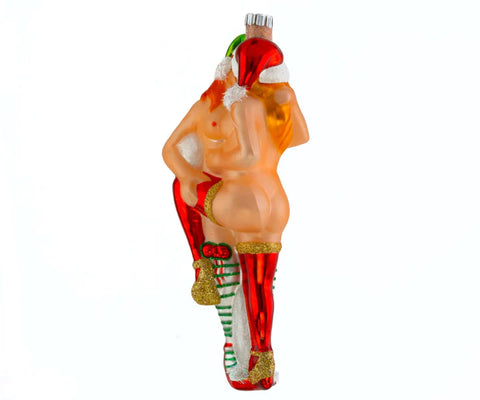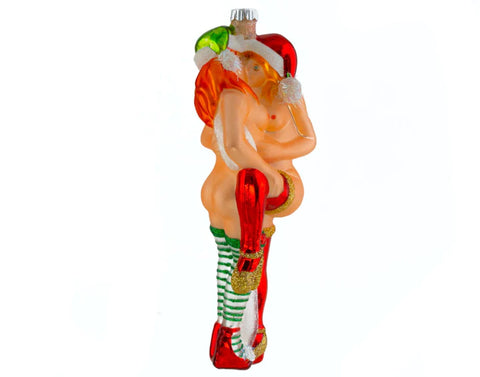 Lip Locked Adult Christmas Ornament
Not crazy about this ornament? Make like Santa at a strip club, and take a look around. Our horny elves have been working nonstop on all sorts of unique Christmas gift ideas. We're confident you'll find something that tickles your fancy.
✳ ORNAMENT DETAILS:
- Girls gone wild
- The office Christmas party really got out of hand
- Two for the price of one
- Dimensions: 2.5" W x 6.5" H x 2" D
- Hand painted glass ornament
✳ This ornament makes a hilarious stocking stuffer or gift to your:
- Boyfriend / Girlfriend
- Husband / Wife
- Naughty Secret Santa
- Best Friend
- Be the talk of your next Christmas party with this white elephant gift!